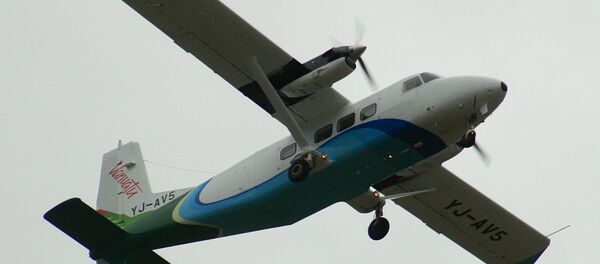 26 August 2015, 13:28 GMT
On August 25, a report in the Chinese newspaper China Aviation News described a planned project to build China's first domestically-made turbofan-ramjet combined cycle engine, designed for an unnamed aircraft.
"The description of this engine suggests something resembling the Pratt & Whitney J58 variable cycle engine used by the SR-71 Blackbird, which is also often described as a turbofan-ramjet engine, due to its unique bleed from the compressor to the afterburner which allows for increased thrust at high speeds," China Aviation News wrote.
The report went on to mention, "a source close to the PLA Air Force was cited by New Outlook as stating that this is part of a project to develop a manned supersonic aircraft, currently in the preparation stages at a domestic research institute. The aircraft is expected to have a top speed faster than the Blackbird on completion, according to the source, although the project is yet to be formally launched," wrote The National Interest.
The developments in the domestic production of more-sophisticated and reliable jet engines would be a great benefit for China.
At present, China is highly dependent on Russia for fighter engines, and in fact, reports suggest that the J-20 fifth-generation fighter is driven by Moscow's advanced engines.
The ability to develop top-tier engines for a SR-71-style plane would be a major step up for China's engine manufacturers.