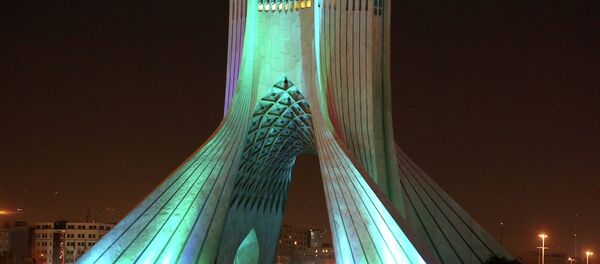 WASHINGTON (Sputnik) — Iran is ready to increase oil exports to Spain and anticipates matching its old levels before US-led economic sanctions were imposed on Tehran, a top Iranian oil executive was quoted as saying by media on Monday.
"We are still to arrive at a figure for oil exports to Spain," National Iranian Oil Company (NIOC) Director for International Affairs Mohsen Qamsari told reporters in Tehran, Press TV reported. "But Iran used to export 200,000 barrels per day (bpd) in the pre-sanctions period."
Qamsari was speaking on the sidelines of a meeting between Iran's Oil Minister Bijan Zangeneh and visiting Spanish Industry, Energy and Tourism Minister José Manuel Soria, Press TV said.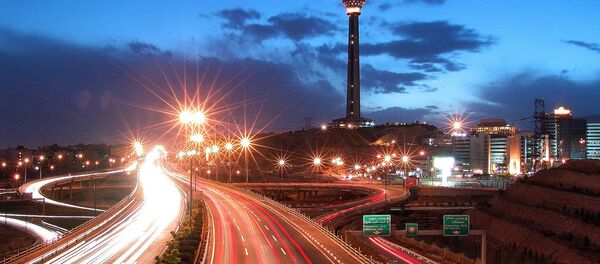 Iran will not make a final decision on the planned daily and annual volume of its oil sales to Spain until the economic sanctions are completely lifted, Qamsari qualified, according to the report.
NIOC was planning, and had the capacity, for a rapid expansion of at least future oil exports to Europe that will be provided from a planned output surge of 500,000 bpd in Iran's crude output capacity, he added.
"We are determined to make our oil exports diverse," Qamsari continued. "The Europeans will nonetheless remain Iran's crude clients the same way that they were before the sanctions were put in place."
On Monday, Soria arrived in Tehran leading a 70-member delegation in an attempt to rapidly expand Spain's trade with Iran.
Zangeneh told reporters after his first round of talks with Soria that Spain had expressed its willingness to cooperate with Tehran in using its own liquefied natural gas terminals to expedite Iran's exports of natural gas throughout Europe.