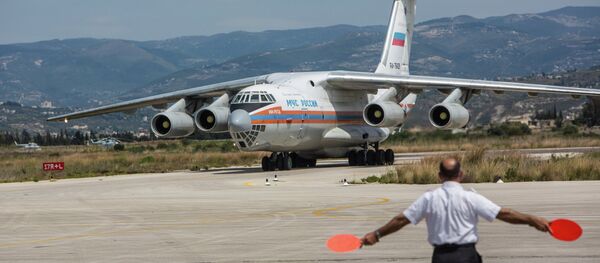 8 September 2015, 18:13 GMT
Iran has satisfied all of Russia's requests and opened the country's airspace for the delivery of humanitarian supplies to Syria, the Russian Embassy in the Islamic Republic told RIA Novosti.
"Several requests have been sent [to allow Russian aid flights to Syria via Iran's airspace] and the Iranian side approved all of them," the embassy's press attaché Maksim Suslov said.
He emphasized that it "concerns only the delivery of humanitarian aid."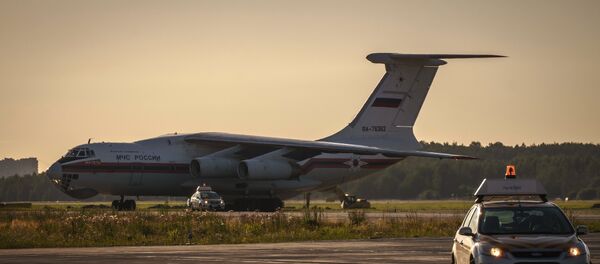 8 September 2015, 17:13 GMT
On Tuesday, Bulgaria closed its airspace to Russian aid flights to Syria citing "incorrect information in the requests to fly over the territory of the Republic of Bulgaria regarding the purpose of the flights and the cargo" as the reason behind the move amid Western fears that Moscow was ramping up its military support to Damascus.
On Saturday, the US embassy appealed to Athens with a request to prohibit the flights of Russian aircraft providing aid to Syria, however, Greece refused to do so, a source told RIA Novosti.