A protest is scheduled for 8:30 AM outside the courthouse where a judge will hear arguments on whether the trials should be moved from the city of Baltimore, where a massive uprising took place following the 25-year-old's death.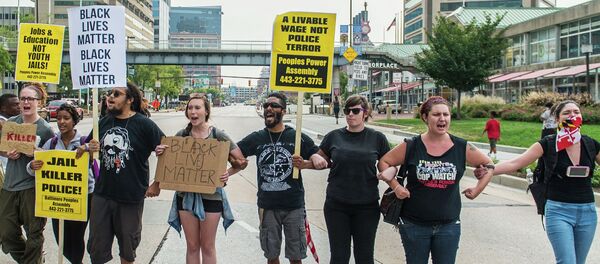 3 September 2015, 00:52 GMT
Davis stated that all requested leave has been cancelled for officers so that all hands can be on deck if needed. This measure was also taken for the hearing last week, where a motion was accepted to allow the officers to stand trial separately. One protester was arrested during a protest that day.
The department has stated that they will have a "soft" presence at the protest, but will have riot gear and heavy hands at the ready if need be.
The court hearings come nearly four months after Gray died of spinal cord injuries on April 19 that he sustained in police custody.
Following Gray's death, riots swept through Baltimore during which the authorities declared a curfew and deployed the Maryland National Guard. Police arrested more than 250 people during the week of unrest.
In May, a grand jury indicted the six Baltimore police officers, and they now face charges on counts of depraved-heart murder, assault, manslaughter, false imprisonment and misconduct in office.
Earlier this week, the Baltimore city board unanimously approved a $6.4 million settlement between the city and the family of Gray.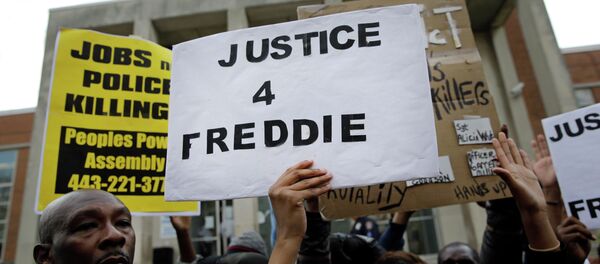 8 September 2015, 16:02 GMT
"Remember Rodney King when venues were changed? We've seen some of these cases in the past," Sharon Black of advocacy group Peoples Power Assemblies told Sputnik. "Though the crime took place in Baltimore City, we think justice will be best served in our city and not removed."