WASHINGTON (Sputnik) — US Navy scientists and the Raytheon Company have developed and tested a new electronic attack system called CERBERUS that can be carried on an air-launched unmanned decoy vehicle, Raytheon stated in a news release.
"The US Naval Research Lab and [the] Raytheon Company have demonstrated successful captive flights of a modular, rapid replacement architecture for electronic warfare (EW) payloads on the Miniature Air Launched Decoy-Jammer (MALD-J)," the release, issued on Wednesday, said.
The testing occurred during the biannual Northern Edge exercise of the US armed forces in Alaska, the release added.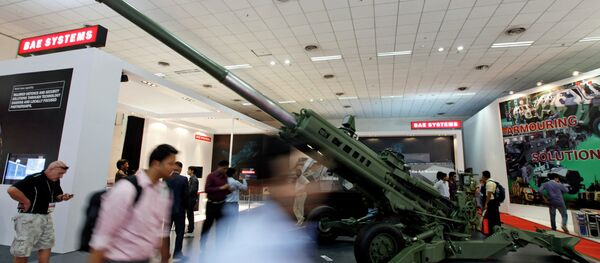 8 September 2015, 15:02 GMT
In the tests, "four separately developed EW payloads were used in 12 operationally relevant missions," Raytheon explained. "The interchangeable payloads, each customized for a specific mission and threat, were swapped onto the captive carry vehicle in less than one minute."
The company said it adapted technology from IndyCar, or US independent auto racing league, technology to create "swappable" mission capabilities.
"The CERBERUS design is cost-effective and expands MALD capabilities to address new missions and target sets. It's a sensible approach for mitigating payload obsolescence," Naval Research Laboratory Electronic Warfare Strategic Planning Organization head Jeff Heyer said.
The four-year program was carried out in collaboration with US Pacific Command and Naval Air Systems Command to develop a payload system that could operate with a rapid interchange structure, according to Raytheon.
The new system is designed for fast adaptability in "the rapidly evolving electronic attack battle space," the company pointed out.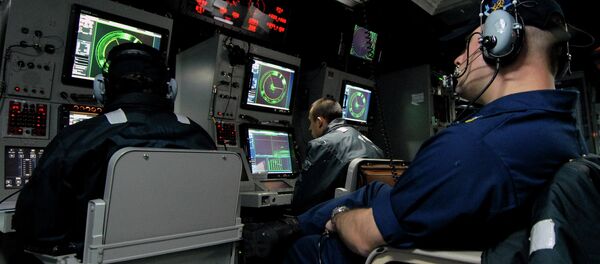 27 August 2015, 17:48 GMT
CERBERUS adapted the half-turn quick lock developed by Dallara, which has 40 years of expertise in producing some of the safest and fastest racing cars in the world and the design was altered to meet aerospace form factors and environmental requirements," Raytheon said.
"The successful Military Utility Assessment during Northern Edge 15 demonstrated the CERBERUS design's capacity to expand MALD capabilities to address new missions and target sets," Heyer noted. "There is a high-demand signal from the operational forces to deliver this capability to the warfighter now."
MALD is a low-cost flight vehicle that is modular, air-launched and programmable. It weighs less than 300 pounds and has a range of approximately 500 nautical miles, the release explained.
"MALD protects aircraft and their crews by duplicating the combat flight profiles and signatures of US and allied aircraft. MALD-J adds radar-jamming capability to the basic MALD platform," it said.
The Raytheon Company had 2014 sales of $23 billion with 61,000 employees worldwide and provides state-of-the-art electronics, mission systems integration, command, control, communications and intelligence systems, according to its web site.