Naceri is currently in St. Petersburg, where he's working on the new movie Rock & Road, made by a Russian director.
The actor said he'd happily get a Russian passport, if he was offered one.
"If famous people are so fascinated by your country that they want to have a Russian passport, there is nothing wrong with that. It tells about their desire to get to know your country more," Naceri told a Zvezda correspondent.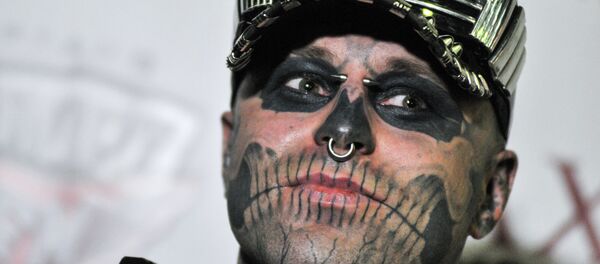 7 September 2015, 15:08 GMT
Naceri became known for playing Daniel in the French action-comedy franchise Taxi, written by Luc Besson.
Recently, several celebrities have said they were interested in getting Russian citizenship. Rick Genest, better known as Zombie Boy, who has the majority of his body covered in tattoos, making him look like a living skeleton, the lead singer of Limp Bizkit Fred Durst and former boxer Roy Jones Jr. were all interested in becoming Russian citizens.