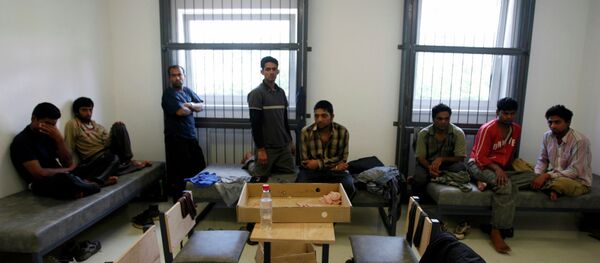 14 September 2015, 11:11 GMT
MOSCOW (Sputnik) — The use of a quota system for the distribution of asylum seekers among all the EU member states is not a solution to the refugee crisis, Slovak Interior Minister Robert Kalinak said Monday.
Last week, the European Parliament backed the European Commission's proposal to distribute 160,000 refugees throughout EU nations over two years. The move was met with strong opposition from the Czech Republic, Hungary, Romania, Slovakia and Poland.
"We think that [a] quota system is not a solution. We have to help countries, which are most affected by these huge flows of migrants… We have to find the solution how to deal with that," Kalinak told reporters.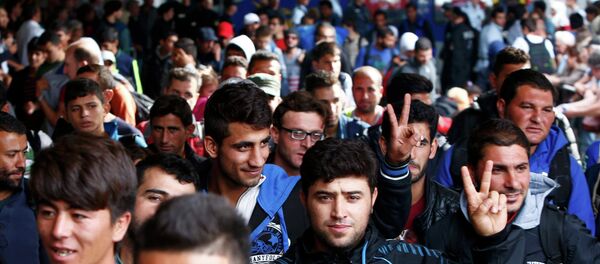 13 September 2015, 15:55 GMT
According to Kalinak, the quotas for redistributing migrants do not eradicate the root causes of the issue and only assist in addressing the consequences.
Slovakia has recently increased police checks at its borders in a bid to stop "suspicious cars" and detect people smugglers, Kalinak added.
On Monday, the EU interior ministers are meeting in Brussels to discuss the quota plan to relocate refugees throughout the EU states.