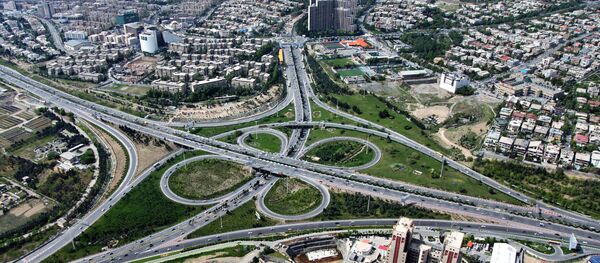 15 September 2015, 21:27 GMT
MOSCOW (Sputnik) — Iran's missile program is not a threat to Europe, the head of the Russian Foreign Ministry's Department on Arms Control said.
"From the technical point of view, Iran poses no threat to Europe because Iranian missiles have a flight distance of under 2,000 kilometers [1,242 miles]. And there aren't any signs that Tehran is attempting to increase this," Mikhail Ulyanov told RIA Novosti in an interview.
Ulyanov added that even if Tehran wanted to increase the flight distance of its missiles, it could not do it without any outside help.
"In this context, it is appropriate to remember that, for many years, sanctions against Iran stipulated a de facto ban on the transfer of missile technology to this country. In a few months, the sanctions will be lifted, but serious restrictions in this area will be kept under the comprehensive agreement on the Iranian nuclear program."
According to Ulyanov, missile technology sharing will be possible only in compliance with UN Security Council resolutions for each case for eight years.
Speculating on Iran's "missile threat" is a smokescreen used by the United States to disrupt the potential of Russia's nuclear restraint, Ulyanov said.
"We have full reason to believe that the speculation on 'Iran's missile threat' is just a smokescreen to make a project, whose main goal is to disrupt Russia's potential of nuclear control and dragging European allies into a long-term military confrontation with Russia, which obviously seems to reflect the United States' interests."
The West had long accused Iran of attempting to develop atomic weapons under the guise of a peaceful nuclear program, and imposed severe sanctions against the Islamic Republic.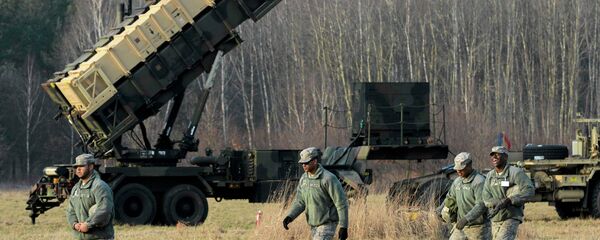 In July, Iran and the P5+1 group of Russia, the United States, China, the United Kingdom, France and Germany signed a historic deal to guarantee the peaceful nature of Tehran's nuclear activities in exchange for sanctions relief.
After the nuclear deal was reached, the United States insisted that its ballistic missile defense systems, claimed to have been installed to counter an Iranian threat, were still necessary in Europe despite the agreement.
Moscow expressed concerns over the issue as it sees the US missiles in Europe as a threat to national and global security.