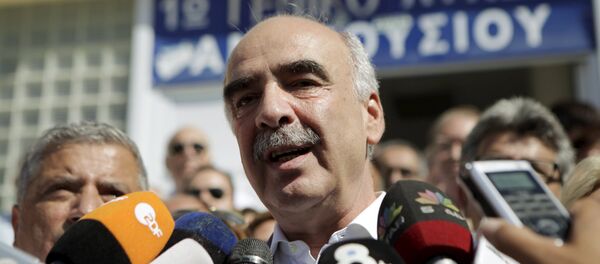 20 September 2015, 17:54 GMT
ATHENS (Sputnik) — The gap in support between the Greek left-wing Syriza party and the conservative New Democracy will be more than 7 percent, an official representative of SingularLogic, the company that covers the Greek snap elections data processing, said.
"We see that the percentage will not be changing much. The gap between the two main rivals will be around 7 percent. […] Popular Unity seems not be entering the Parliament," the spokesman said as quoted by Mega TV channel.