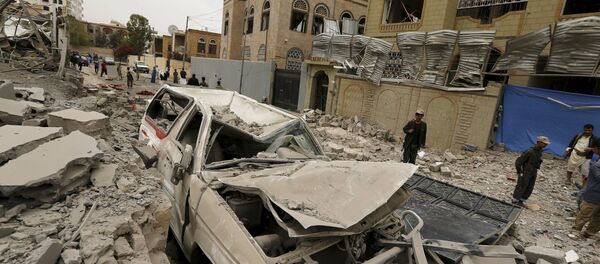 2 September 2015, 15:14 GMT
DUBAI (Sputnik) — A civilian was killed and 10 others were injured in shelling of the southwestern Saudi Arabian region from the territory of Yemen on Sunday, the country's General Directorate of Civil Defense said in a statement.
"We received two notifications of the shells hitting the territory of the [Saudi] district of Al-Samit from the territory of Yemen, resulting in death of one foreigner, who had a residence permit, one woman and nine others were injured," the statement read.
Last week, the Saudi Arabian authorities said three Saudi servicemen were killed and 28 were injured in shelling of the border territory in the southwestern Jizan Region by the Yemeni militants.
Yemen is engulfed in a military conflict between Houthis, the country's main opposition faction, and government forces.
In late March, a Saudi-led coalition of Arab states began airstrikes against Houthis in Yemen at the request of President-in-exile Abd Rabbuh Mansour Hadi.