The 60-page report, released by NGO Human Rights Watch (HRW), used satellite imagery and eyewitness accounts to identify the damage inflicted on Tikrit and several nearby towns after ISIL was driven out of the region in March and April this year.
ISIL took control of Tikrit in June 2014, with HRW investigators reporting that some Sunni locals were initially supportive of the jihadists after years of alienation under the Shia-dominated government of former Iraqi Prime Minister Nuri al-Maliki.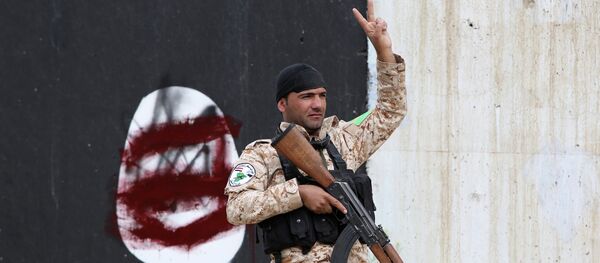 However, it was noted that ISIL fighters committed many atrocities and human rights abuses against locals, forcing many to flee the area.
As a result many of the remaining locals were happy to see ISIL driven out of Tikrit and nearby areas on the back of the Shia militia advance earlier this year.
However, the HRW report states that upon liberating the city, the mainly Shia militia groups destroyed large parts of the city, including hundreds of homes and shops owned by Sunni civilians.
Iraq Urged to Crack Down on Militia
On top of destroying large sections of Tikrit, more than 200 people suspected of being ISIL sympathizers were abducted by the Hezbollah Battalions and League of the Righteous near the town of al-Dur, while at least 160 people still remain unaccounted for.
The revelations have led to increased calls for the central Iraqi government to crack down on reckless militia groups.
"Abusive militias and their commanders acting with impunity undermine the campaign against ISIL and put all civilians at greater risk."
Armed Shia groups such as the Hezbollah Battalions and League of the Righteous are part of Iraq's Popular Mobilization Forces — a combination of several militia groups created by the Iraqi government to stop the advance of ISIL.
The fighters receive government weapons and salaries, but act in loose coordination with official army forces and other pro-government militia groups.
Subsequently, the forces have been used in tandem with the US-led coalition's bombing campaign against ISIL, with forces backing up airstrikes in the attempt to defeat the jihadists.
The HRW report also detailed instances where some militiamen fighters were seen executing ISIL fighters, a breach of international law.
"Witnesses said Shia militias also carried out apparent extrajudicial killings in Tikrit. A local policeman said that when he patrolled an area of the Qadisiyya neighborhood in early April, he saw two dozen ISIL fighters surrender to Badr Brigades, another Shiite militia, and the League of the Righteous because they were out of ammunition and food. The policeman said he then saw militia members execute some ISIL prisoners on the street."
US, Iran Urged to Intervene to Prevent Revenge Attacks
There are fears that some Shia militia groups are trying to take revenge against Sunni civilians, accusing many of being active ISIL members or sympathizers.
"Revenge and collective punishment shouldn't be seen as any part of the strategy for defeating ISIS," Stork said. "Iraq needs to ensure individual accountability for crimes, whether by Sunni extremists or Shia militiamen."
Meanwhile, there have also been calls for the US and Iran to publicly denounce the actions of such groups and pressure the Iraqi government to crack down on any instances of violence against civilians.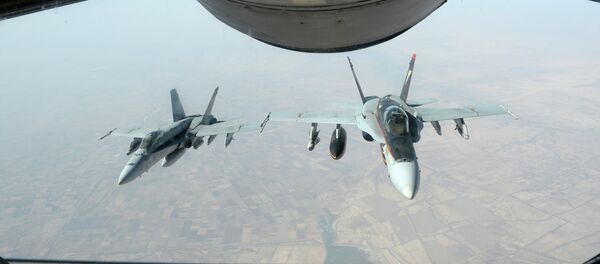 18 September 2015, 20:42 GMT
"All countries providing military assistance to Iraq should strengthen end-use monitoring of equipment and human rights vetting of recipients, including by publicly reporting on investigations into misuse of assistance and steps taken to address it," the report urged.
"These states should support establishing centralized command and control with civilian oversight over the militias and hold those responsible for laws of war violations accountable. Failure by Iraq to do so within one year should lead to suspensions of assistance commensurate with Iraq's failure to comply."