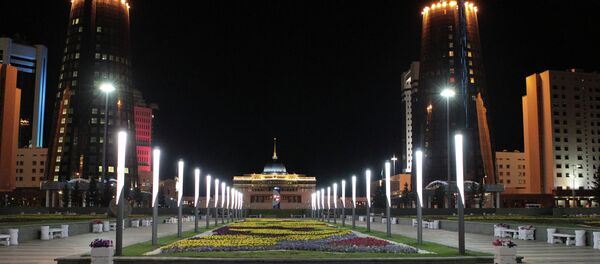 MOSCOW (Sputnik) — Representatives of the Syrian opposition will hold a fresh round of consultations in the Kazakh capital, Astana, on October 2-4, a prominent opposition politican said Tuesday.
"During a meeting with [Kazakh] President [Nursultan] Nazarbayev, I asked him about hosting a new round of talks in Astana," Randa Kassis, head of the Movement of the Pluralistic Society, told Sputnik.
"The Astana-2 conference will take place on October 2-4," Kassis said.
According to Kassis, the conference will be mediated by Kazakh Deputy Foreign Minister Askar Musinov and director of the French Center for Political and Foreign Affairs Fabien Baussart.