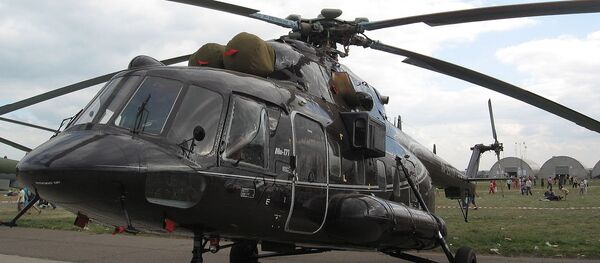 2 September 2015, 13:09 GMT
BELGRADE (Sputnik) — Earlier in September, the deputy CEO for sales for the Russian Helicopters company, Grigory Kozlov, said Belgrade intended to purchase two Mil Mi-17 helicopters from Russia.
According to Gasic, a final agreement will be signed in October during an official visit by Serbian Prime Minister Alexandar Vucic to Moscow.
"Prime Minister Vucic will sign a formal agreement with the authorized representatives of the Russian side during his visit to Moscow," Gasic said, as quotes by local Tanjug news agency.
The minister added that Serbia will "insist on getting the two aircraft before the end of the year."
Designed by Mil Moscow Helicopter Plant, the Mil Mi-17 (NATO reporting name "Hip") transport helicopter, is among the world's most popular Russian-made helicopters due to its advanced flight capabilities, high level of reliability and adaptability, ability to operate in a wide range of climatic conditions and its ease of operation and maintenance.