"We have taken the decision on the prohibition of Russian airlines' flights to Ukraine, and Aeroflot and Transaero in the first place," a statement of the Ukrainian government reads.
#Санкції Прийняли рішення про заборону польотів російських авіакомпаній, в першу чергу компаній «Аерофлот» і «Трансаеро» до України.

— Кабмін України (@Kabmin_UA) 25 сентября 2015
Moreover, Ukraine banned all Russia's transit flights carrying military cargo over its territory.
"The [Ukrainian] Cabinet also bans Russian airlines' transit flights via Ukraine if they carry military cargo, dual purpose equipment, or Russian military manpower."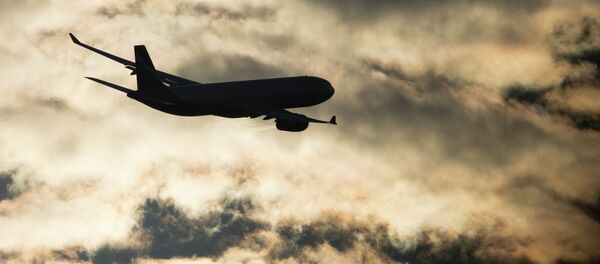 18 September 2015, 10:33 GMT
Ukraine closed its airspace to Syria-bound Russian planes with humanitarian aid earlier this month.
According to the Ukraine's cabinet's statement, Kiev may expand the list of sanctions Russian firms and individuals.
Earlier Friday it was reported that Ukraine was considering to impose additional sanctions on Russian companies.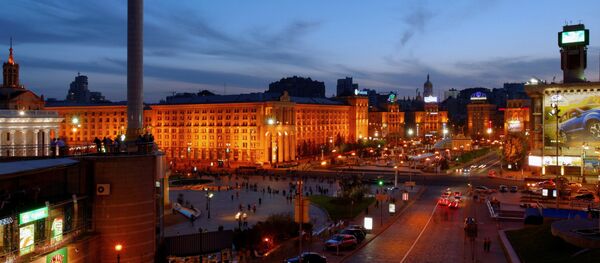 25 September 2015, 12:01 GMT
Kiev imposed economic and citizen sanctions on Russia last year, alongside many Western countries. The move followed Crimea 's March 2014 reunification with Russia in a referendum which saw over 96 percent of local residents voting to leave Ukraine for Russia.
Earlier this month, Ukraine expanded its blacklist of sanctioned individuals and companies to include around a hundred legal entities and 388 individuals, mostly state officials, politicians and journalists based in Russia and other countries. Sanctions defined year-long entry bans into Ukraine and asset freezes.