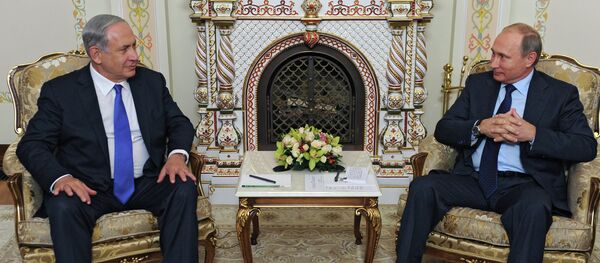 22 September 2015, 18:10 GMT
The author pointed out that the move came at the time when the US is building up ties with Iran, culminating in the recent deal over the Tehran nuclear program.
The article also underscored the importance of the recent visit by Israeli Prime Minister Benjamin Netanyahu to Moscow. During the visit, both countries agreed on military coordination over the Syrian crisis.
Currently, the Middle East is seeing some of the most dramatic strategic changes in the region since the Islamic Revolution in 1979.
Four decades later, Russia appears to have started the restoration of pre-Cold War era relations with Middle East countries, especially those that feel scorned by US policy toward Iran, the author wrote.
Since the Iranian nuclear deal was signed there have been numerous reports that Russia and Saudi Arabia plan to cooperate in the energy market. For instance, the two countries may form an oil alliance against US shale oil companies to stabilize the oil price and agree to oil outputs. Military cooperation between Moscow and Riyadh is also possible. That seems to be a major step toward dialogue between the two countries after a long period of tense relations, according to NWD.
What is more, Russia has made serious progress in restoring ties with Egypt.
"The Obama administration has been cool to the secular, moderate government of Egyptian President Abdel Fattah al-Sisi, which ousted the Muslim Brotherhood and its Islamist allies, led my Mohamed Morsi in 2013," the article read.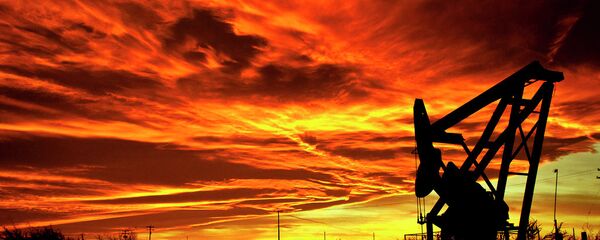 24 September 2015, 16:49 GMT
Since the US distanced itself from Sisi's regime, Egypt has grown increasingly closer to Russia, culminating in a $3.5 billion arms deal between Cairo and Moscow signed last year.
The two countries are also mulling military cooperation, including joint naval drills, and joint energy projects.
In March, Russia also inked a $10 billion agreement to build the first nuclear power plant in Jordan, another traditional US ally in the Middle East, the author added.