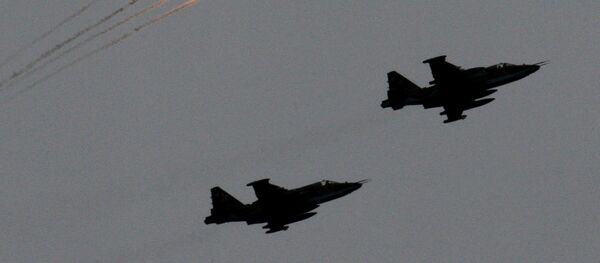 1 October 2015, 10:49 GMT
MOSCOW (Sputnik) — Russian Su-34 Fullback advanced attack planes are taking part in airstrikes against Islamic State militants in Syria, the Russian Defense Ministry said Thursday.
"Russian Su-34 multipurpose attack planes have just returned to the Khmeimi air base [near Lattakia] after carrying out a combat mission," spokesman Maj. Gen. Igor Konashenkov said.
Konashenkov added that Russian Su-24M and Su-25 jets carried out on Thursday a total of eight airstrikes on five ISIL targets in Syria.
© Sputnik
The Su-34 Strike Fighter

The Su-34 Strike Fighter