WASHINGTON (Sputnik) — Earlier in the day, the US Government Accountability Office (GAO) reported that the US Navy's new Gerald R. Ford aircraft carrier program was $2 billion over its initial budget because of the Pentagon's "decades-old culture of undue optimism."
"The Ford class program is actually symptomatic of a larger problem, the dysfunction of our defense acquisition system as a whole," McCain noted.
The US senator listed problems of unrealistic businesses cases, poor cost estimates, rushed production of new systems, and issues with testing systems.
McCain asserted that all of these problems had been exacerbated by the absence of free market competition in selecting partners to build aircraft carriers along with the misalignment of accountability and responsibility.

14 September 2015, 20:25 GMT
"To my knowledge, not a single person has ever been held accountable for the failures of this program," McCain claimed.
GAO Managing Director of Acquisition and Sourcing Management Paul Francis echoed McCain's assessment during the same congressional hearing while warning that the Ford aircraft carrier program needs more congressional funding.
"Ship costs are going to continue to increase, full capability of the ship has been deferred and right now we're looking at getting less for more," Francis added.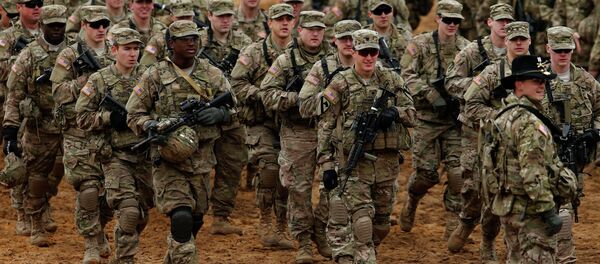 30 September 2015, 23:01 GMT
According to the GAO, the Ford program is over 92 percent complete as it reaches delivery in May 2016, so the ability to exercise oversight and take corrective action is limited.
In June, the GAO reported that the US Defense Department was spending too much on new weapons systems because of changing requirements. The findings were based on interviews with 12 current and former senior defense officials.