The Iraqis have to carry highly complex negotiations with representatives of ISIL to save the lives of their sons and daughters who were abducted by the militants. Some of these abductees are sold or punished. Women are stoned to death or sold as sex slaves.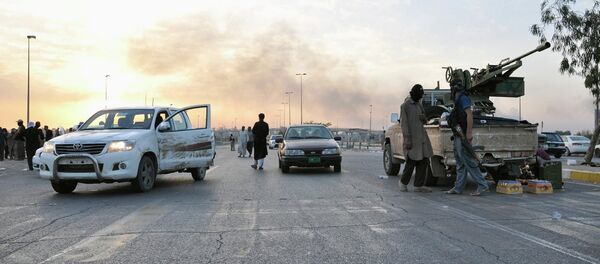 1 October 2015, 16:16 GMT
Sputnik has been provided with exclusive information on the 'prices of people' in the slave markets of Iraq and Syria.
In addition, there is also information about the risks faced by these negotiators. When delivering a ransom, negotiators run the high risk of losing their life or losing all the money without getting the release of the hostages.
The most 'valuable' prisoners are kept underground. The Iraqi prisoners are held in prison, which is a real underground city, and is located in Anbar province in western Iraq. For the release of these prisoners, ISIL militants ask for up to $120,000 in cash.
According to one resident of Anbar province, Abu Kareem, "ISIL militants return men, teenagers and the elderly to their relatives who were detained without any reason, in exchange for large sums of money."
A very important detail in these negotiations is that the money for ransom is delivered exclusively by women. Only the mothers or wives are allowed to buy back a son or a husband only by prior arrangement with one of the ISIL commanders, Anbar resident Rahim al-Anbar told Sputnik.
He explained that if this condition is not met then the prisoner can be executed. Unfortunately, according to al-Anbar, such executions happen almost every day in the cities of Fallujah, Ramadi and Anbar.
Thousands of Iraqis in Anbar province have been detained and put in prison by the so-called "Diwan Al-Hizb" (a kind of sharia court), on fabricated charges. Some of these hostages are in prison for more than six months or a year.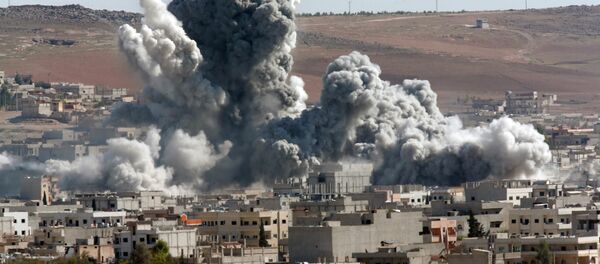 2 October 2015, 13:29 GMT
Sputnik also found out that it is becoming harder to save Iraqi women from captivity or sexual slavery. They are kept in the most dangerous areas on the border of Iraq and Syria. Only the bravest rescuers go there to help them. One such man is Abu Shuja.
He said that rescuing these prisoners can cost from $4,000 to $7,000. In some cases if direct contact is made with the ISIL commander he can ask for up to $30,000 for a woman and her children.
In this case, they ask for payment first, after which they can just kill the person after taking the money without releasing the hostages.
In order to avoid death or arrest, Iraqis in Anbar province pay large sums of money to the militants for permission to leave the seized territory.
Munir Saeed told Sputnik that leaving Ramadi and Fallujah is currently not possible, the militants are only allowed to leave for health reasons, with the permission of an ISIL commander, and if they do not return to the city, the militants can kill their families and blow up their homes.
He added that the same order prevails in Mosul and Hawija, in the province of Nineveh and Kirkuk, in northern Iraq, where ISIL militants have been controlling the territories for over a year now.