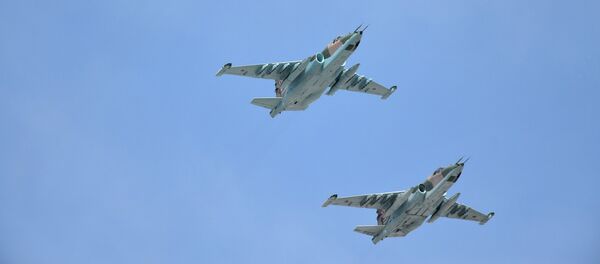 3 October 2015, 18:04 GMT
After Russia launched precision airstrikes on ISIL positions in Syria, world media has suggested multiple potential motives that may hide behind Putin's military buildup in the region. Consolidating the regime of his ally Bashar Assad and filling a power vacuum left by US disinterest count among them. However, everyone seems to forget about major side effects Putin's moves have triggered.
"Beyond the Middle East, Putin's move in Syria could also strengthen him on a second front: Europe," the magazine wrote.
The article suggests that the operation in Syria has offered Russia an opportunity to influence the foreign policy focus of European countries.
"European governments that have spent political capital supporting Washington's position from the start of the Syrian crisis, now pressured to prioritize the fight against the Islamic State instead of ousting Assad, are left to ponder if Putin has been right all along. Is he a more reliable ally than Washington?" the article states.
Collateral damage from the Syrian conflict plays a role for European states. Having to deal with a refugee crisis and terrorist threat from recruited European-born jihadists shatters the seemingly inviolable alliance between the US and EU.
"How long can the United States expect its allies to support a line it barely cares to defend?" the magazine questions. "The few European leaders still holding a strong line on the necessity of Assad's ouster appear increasingly isolated."
Putin's recent moves make him look like a more coherent and reliable player than Washington, the author of the article stated. As for the cost of US restraint, it is expanding beyond the Middle East and may damage European and transatlantic unity for years to come.