MOSCOW (Sputnik) — On Saturday morning, the hospital accommodating some 200 people was bombed leaving at least 19 dead, 37 injured and dozens missing.
"For the moment we are not going to suspend our activities in Afghanistan. But we are going to review the security situation in Kunduz," a press office representative told RIA Novosti.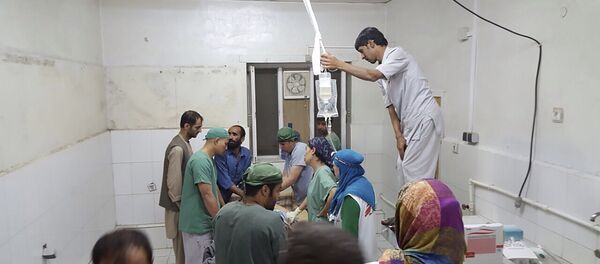 3 October 2015, 16:52 GMT
According to the MSF, the hospital was hit by a series of aerial bombing raids from 02:08 a.m. until 03:15 a.m. local time on Saturday (after 22:00 GMT Friday).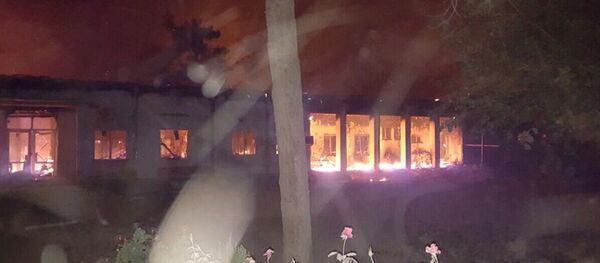 3 October 2015, 15:48 GMT
NATO said in a statement that US forces conducted an airstrike in Kunduz at around the same time — just after 02:00 a.m. local time on Saturday.
Washington and Kabul have launched a joint investigation into the incident.
Afghanistan continues to be in a state of political and social turmoil, with the Taliban movement redoubling their insurgency across the country.
The Taliban military movement launched a large-scale offensive in April, despite continuous attempts by the Afghan government to resume peace talks. In May, the militants surrounded the city of Kunduz.