Syria's army has begun a full-scale operation against the Islamic State in the country's Hama province on Wednesday, a Syrian military source told RIA Novosti.
Terrorist forces' military positions are being shelled from Syrian BM-21 Grad multiple rocket launcher systems. The Syrian army is fighting to free the Hama province from terrorist groups including the al-Qaeda-aligned Jabhat al-Nusra group and the Islamic State.
"A ground military operation began with [Syrian] artillery support and will head toward Idlib to the north. The goal is to cleanse the territory of ISIL and other terrorist groups," the Syrian officer told RIA Novosti.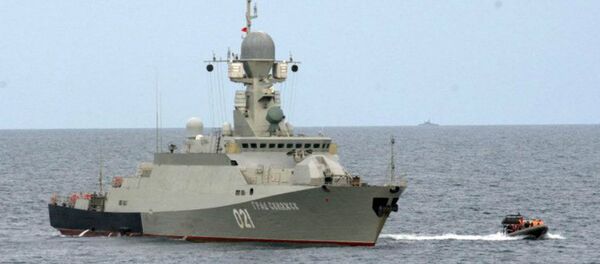 7 October 2015, 11:19 GMT
The offensive was reportedly preceded by massive artillery strikes ahead of the advance for much of the first half of the day.
The assault began after several days of preparation by both the Syrian army and Russia's air force. The Russian Air Force bombed terrorist infrastructure and underground headquarters in the province.
The Syrian military has been coordinating its movements with Russia, which began its operation against ISIL and other terrorist groups on September 30. Hama and the neighboring Homs province have been part of the operation's focus. Russia has carried out a total of 112 airstrikes against ISIL targets in Syria since the operation began, according to the force commander.