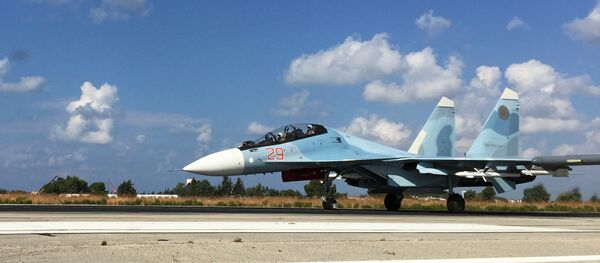 8 October 2015, 10:15 GMT
BRUSSELS (Sputnik) — There is no need for Russia to protect Turkey's borders, NATO Secretary General Jens Stoltenberg said Thursday, commenting on a recent Kremlin statement.
Earlier in the day, Kremlin spokesman Dmitry Peskov said that Russia's military operation in Syria contributes to greater security in Turkey's border regions.
"No, I don't think so," Stoltenberg told reporters when asked whether Russia needed to protect Turkish borders. "Turkey is a strong ally, and Turkey has the second largest army in the alliance."
He underscored that NATO is always ready to provide support to Turkey, and is in constant dialogue with Ankara on whether it needs to do more.