"The company will present the results of a real-time simulation of a BUK missile hitting a passenger jet which we hope will help us understand what exactly caused the July 17, 2014 crash of the Malaysia Airlines Boeing 777 in Ukraine's Donetsk region," Almaz-Antey said in a statement.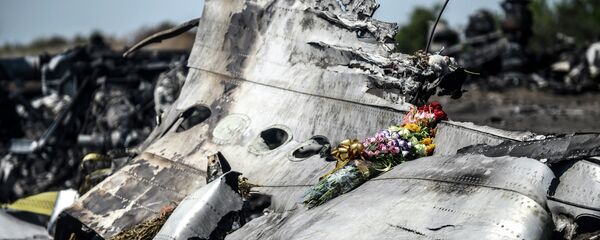 8 October 2015, 12:04 GMT
Almaz-Antey specialists exploded a missile beneath a decommissioned Boeing as part of the experiment which they said was expensive but necessary.
The company also said that a preliminary analysis of the experiment's results had confirmed its original version of the tragedy that killed all 298 passengers and crew on board Flight MH17 en route from Amsterdam to Kuala Lumpur.
In June Almaz-Antey presented its report on the MH17 disaster, which showed that the Boeing 777 had been shot down by a Buk-M1 missile system from territory controlled by the Ukrainian military.