Over the past 15 months the Dutch Safety Board (DSB) carried out the investigation of the MH17 tragedy that took place on July 17, 2014 above war-torn eastern Ukraine killing all 298 people on board.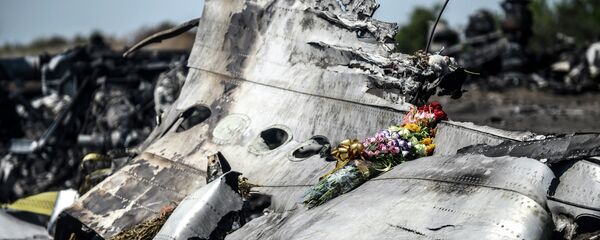 8 October 2015, 12:04 GMT
Oleg Storchevoy, the deputy director of the Russian Federal Air Transport Agency, sent a letter to the International Civil Aviation Organization (ICAO) accusing the DSB of ignoring "comprehensive information" related to the investigation provided by the Russian side.
Instead of looking into evidence provided by the Russian side, the DSB chose to stick to their own earlier version that the MH17 flight was shot down by a BUK missile. The investigators had already come to this conclusion before even studying the characteristics of the warhead.
Moreover, the DSB failed to explain how they identified data and methods to find out where the missile was fired from, NST reported.
"All these detailed calculations were ignored by the DSB. As a result, the DSB arrived at conclusions that contradict common sense and are not consistent with the design of this weapons system," Storchevoy said in the letter.
In other words, it seems that the DSB, from the very beginning, was set to prove that the MH17 was supposedly shot down by a BUK missile.
After the incident Ukraine and the West accused Donbass militia forces of shooting down the MH17 flight with a Russian-made BUK missile. Russia reportedly denied the accusations.