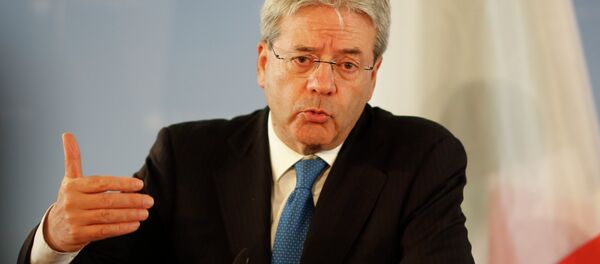 9 October 2015, 09:20 GMT
SOCHI (Sputnik) — Currently, Pirelli facilities in Russia are working at full capacity and have means to export stock in trade to other countries, according to Provera.
Earlier in the day, Putin said the Russian economy would be stable and maintain a good development potential despite a decline in domestic demand.
"We have already invested 450 million euros ($511 million) in the Russian economy and intend to continue," Provera said during his meeting with Russian President Vladimir Putin in Sochi.
© AP Photo / Alexei Nikolsky
Russian President Vladimir Putin, right, and CEO of the Pirelli Group Marco Tronchetti Provera, left, speak after the Formula One Russian Grand Prix at the Sochi Autodrom, in Sochi, Russia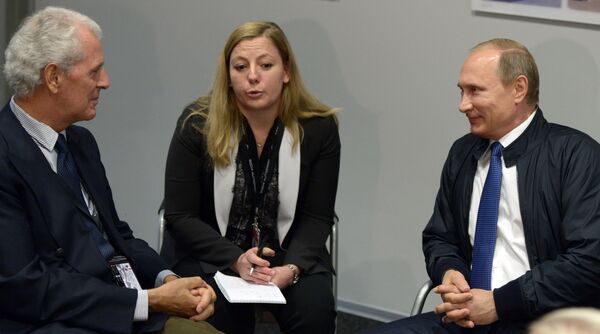 Russian President Vladimir Putin, right, and CEO of the Pirelli Group Marco Tronchetti Provera, left, speak after the Formula One Russian Grand Prix at the Sochi Autodrom, in Sochi, Russia
© AP Photo / Alexei Nikolsky