In the process, the United States will lose all of its Syrian allies, who will turn from "an endangered species into an extinct one," the bi-monthly magazine is convinced. Meanwhile, "the rubble of America's failed policy" towards the war-torn country will continue to grow.
The US did not and does not have many allies in Syria to begin with since two American programs aimed at training so-called moderate fighters turned out to be a total failure. With additional support from the oil kingdom and others, they have zero chance of survival.
"Washington's trickle of anti-tank missiles and field rations will be no match for Jabhat al-Nusra's overwhelming firepower and armor. Al-Qaeda will be able to destroy the small Free Syrian Army factions if it deems them a threat or merely finds them a nuisance," the National Interest explained.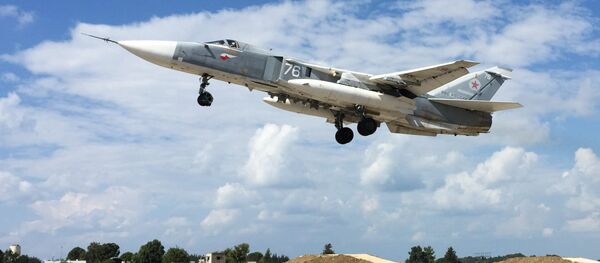 11 October 2015, 07:10 GMT
By supporting extremists in Syria, King Salman, according to the magazine, wants to weaken Iran, whose growing power he views "as the greatest threat his kingdom faces."
The magazine suggests that Washington should begin supporting those who have shared interests with the US, namely moderate Islamist rebels. But doing so will likely increase bloodshed in the country torn apart by a years-long war that has already claimed over 300,000 lives.
For its part, Russia's airstrike campaign is aimed at defeating any group employing terrorist tactics, be it the Islamic State, al-Nusra Front or anyone else. As Russian Foreign Minister Sergei Lavrov put it: "If it looks like a terrorist, if it acts like a terrorist, if it walks like a terrorist, if it fights like a terrorist, it's a terrorist."
Islamic State