MOSCOW (Sputnik) – He said that Turkey had requested Russia postpone the planned flights in line with the security situation in the country.
#SYRIA:Upon request of Turkish colleagues,Russian MoD delays observation flight over Turkish territories held within Treaty on Open Skies

— Минобороны России (@mod_russia) 12 октября 2015
"In compliance with the Open Skies Treaty, Russian specialists were supposed to hold a planned observation flight on October 12 with an An-30B aircraft over the territory of the Turkish Republic using the Eskisehir and Diyarbakir airfields," Konashenkov said.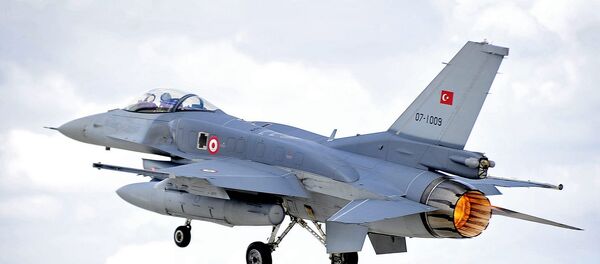 11 October 2015, 12:19 GMT
Russia was supposed to conduct an observation flight over Turkey this week to facilitate transparency of mutual military activity.
The Open Skies Treaty was signed in March 1992 and became one of the major confidence-building measures in Europe after the Cold War. It entered into force on January 1, 2002, and currently has 34 States Parties, including Russia and the majority of the NATO countries.
The treaty allows participating countries to openly gather information on each other's military forces and activities.