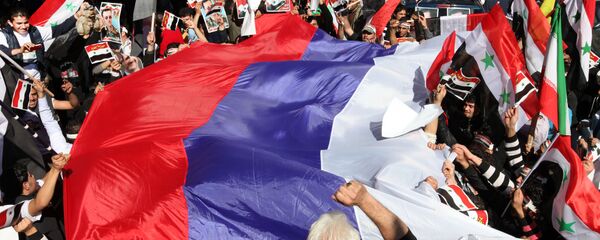 11 October 2015, 17:41 GMT
America's geo-strategists have been evidently outstripped by their Russian counterparts in Syria: by its swift and professional strikes against ISIL terrorists Moscow has dealt a blow to Zbigniew Brzezinski's idea that "the US had to move quickly to 'arrest' the Russia air and naval campaign to reestablish itself as the supreme power in the region," US columnist and managing editor for Veterans Today Jim W. Dean notes.
"It has been quite a show watching panic set in at the Pentagon, White House and NATO, as the modest Russian air campaign began tearing up the terrorist infrastructure in northern Syria. Forty percent is claimed to have been destroyed the first week in preparation for a Syrian ground offensive, which has now started," Dean narrated in his article for New Eastern Outlook.
In response, Washington's tame media sources unleashed a real "disinformation terror war," banging the drums over Russia's strikes against what they called "non-ISIL" targets and "moderate" Syrian rebels.
"Defense chief Ashland Carter made a huge mistake in charging the Russian air campaign with attacking civilians and moderate rebels. The discussions of the Pentagon using all the al-Qaeda affiliates against Islamic State because they were the only ground force available had already been published," the US columnist remarked.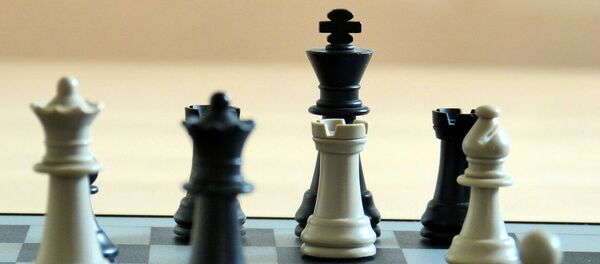 11 October 2015, 19:03 GMT
To make matters even worse, the Pentagon's $500 million Free Syrian Army training program has proved completely inefficient, causing suspicion that it has been "nothing more than a ruse to funnel manpower and weapons to America's new al-Qaeda terrorist army."
Incredible as it may seem "the American people and the world [have been] told that the Russian-Syrian campaign is destabilizing the region because it might eliminate too many terrorists," Dean noted.
"If we let them continue lying to us on this scale it just puts us all in more danger," he warned.
So here we are, 14 years after 9/11, with leading presidential candidates demanding a no-fly zone after Russia bombs al-Qaeda's allies.

— Gartenstein-Ross (@DaveedGR) 10 октября 2015
The American columnist called attention to the fact that only the US coalition countries have raised their voices against Russia's Syrian campaign, while France, for instance, has already signaled it sees "nothing wrong with ALL terrorist groups in Syria being targeted." Furthermore, Polish social network users have also expressed their approval of Russian strikes in Syria and slammed Warsaw's anti-Russian stance.
"My gut feeling is that the new counter-terror coalition of Syria, Russia, Iraq, Iran and China feels the time is right, that the world will support it for challenging the phony US coalition, which only wants to have its former unchallenged control over its regime change terror forces with no competitors," Dean pointed out.
"If Islamic State agreed to serve US interests tomorrow, the US response would be, 'What piece of Syria would you like?'" he added with a touch of grim irony.