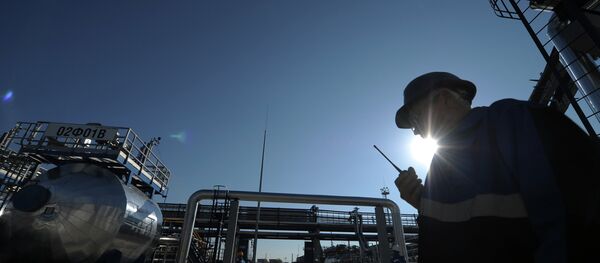 27 February 2015, 07:48 GMT
MOSCOW (Sputnik) — The growth of hydrocarbon reserves in Russia in 2015 will compensate for the volume of production, according to geological exploration results, Minister of Natural Resources and Environment Sergei Donskoi said Tuesday.
"We plan [for reserves growth] to make up for the production level. The Energy Ministry said [the production level] would be 530-536 million tons [of petroleum in 2015], we plan to compensate this amount of oil," Donskoi said on the sidelines of the Russia Calling! investment forum.
From the beginning of the year until September 15, an increase of categories C1 and C2 of oil and condensate reserves in Russia amounted to over 430 million tons, while gas reserves rose to 500 billion cubic meters, according to the ministry.