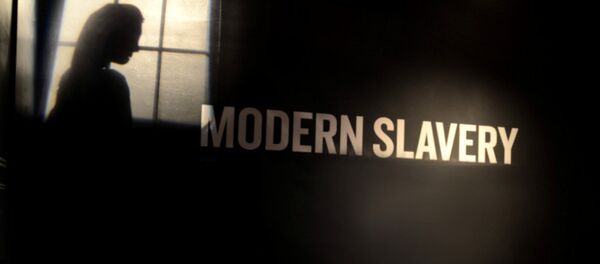 Elona found herself in a big house where she was allocated a room with her daughter. There she was forced to work as a prostitute every night. She was told if she refused sex her daughter would be murdered.
One night Elona refused to have sex with a man, so he tortured her in front of her daughter. Over the following months, Elona was repeatedly raped and forced to work in the brothel.
Elona escaped one night after she persuaded a client to leave the door open. With her daughter they ran into the street and into a park. A stranger, seeing how distressed the pair was, took them to a safe house, where they were referred to The Salvation Army for help and to rebuild the life that had been stolen from them.
Elona's story is sadly not unique. In the last four years, there has been a 185 percent increase in the number of trafficking victims seeking support since 2011. The majority of people who are lucky enough to end up in the arms of The Salvation Army have been subjected to sexual exploitation. 
The highest number of women come from Albania (230), the second highest from Nigeria (120).
Freedom of Information figures obtained by Sputnik News from the Metropolitan Police service revealed that 189 victims had been trafficked into the capital city for sex in 2013. The majority were found to be working in brothels in Westminster.
But sexual slavery is not just confined to brothels; a recent report suggested the European Union is being too slow to stop people traffickers operating both offline and online. Indeed, modern technology is making modern slavery worse.
"A Modern Response to Modern Slavery", a report published by think-tank Centre for Social Justice in the UK, in response to Britain's Modern Slavery Bill, suggests "the growing speed with which organized criminal gangs use cyber techniques should be of grave concern to law enforcement and governments all over the world."
"We were told of one website alone which offers over 6,500 women per day for sexual services, including approximately 500 in each of two London boroughs."
"The internet offers the opportunity for trafficking to be an organized crime.
"There are trafficking rings where girls are moved from Brussels to Athens to London. They are advertized on sites and moved around Europe with the pimp organizing the website."
Governments across the world have been accused of not doing enough to combat human trafficking — despite the refugee crisis facing Europe becoming synonymous with the words "people smuggling".
Britain has introduced a Modern Slavery Bill which has increased the maximum prison sentence for traffickers from 14 years to life in jail. The authorities also have the power to seize trafficker's assets and force them to pay compensation to their victims. Businesses will also have to prove what action they are taking to ensure their supply chains are slavery-free.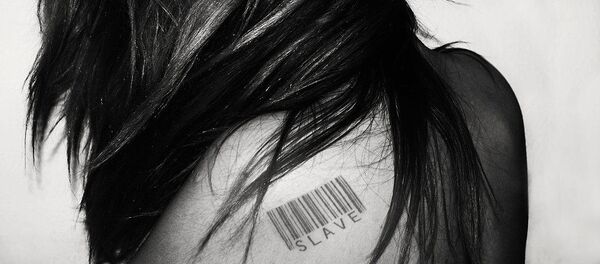 But with the number of people being forcibly displaced across Europe increases the potential for exploiting their desperation for a better life in Britain by criminals who view human beings as a commodity, not a person.
In Britain, one in four victims of human trafficking is a child.
Modern-day slavery is worth US$150 billion a year to the people exploiting human lives. The Global Slavery Index estimates that 36 million, men, women and children are trapped in slavery around the world in 167 different countries. Anti Slavery Day is held on 18 October.