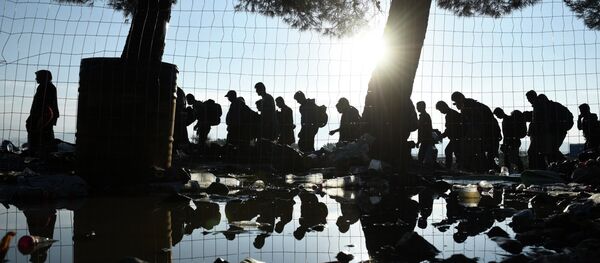 3 October 2015, 18:34 GMT
MOSCOW (Sputnik)
–
Ten of the world's major energy companies, in a Friday joint public declaration, have acknowledged the industry's role in climate change and agreed with UN goals to limit global warming.
The joint statement by a consortium of companies that produce nearly 10 percent of the world's energy, was published ahead of an upcoming November 30 to December 11 UN climate conference in Paris.
The group, including the BG Group, BP, Eni, Pemex, Reliance Industries, Repsol, Saudi Aramco, Shell, Statoil and Total, claims its members have reduced greenhouse gas emissions from their combined operations by "around 20 per cent over the past 10 years."
The companies expressed collective support for effective global climate change agreements to be reached at the upcoming Paris conference. The statement also supported a target by the United Nations to limit to 3.6 degrees Fahrenheit the rise of atmospheric temperatures.
The statement makes no specific commitments to address climate change. Instead, the corporations ask world governments to establish regulatory measures to suggest that they "take informed decisions and make effective and sustainable contributions to addressing climate change."
The United Nations has set a goal of limiting global warming to about 3.6 degrees Fahrenheit based on a comparison of climatic temperatures in the 19th century.