About 30 motorcyclists drove across the area to support the protest against the inflow of refugees to Europe.
The campaign was named "For our culture and national security — warning about the problems associated with immigration, appeal to the government and the Chamber of Deputies for their solution" and started with the national hymn.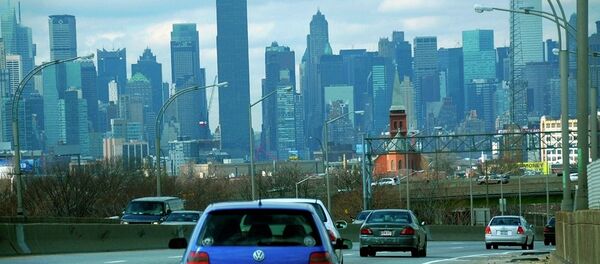 16 October 2015, 23:06 GMT
The Czech Republic does not owe anything to anyone, politician Tomio Okamura said during the demonstration and called on the country's government to "seal the borders".
Another demonstration in support of immigrants took place nearby under the slogan "For an open Europe and human rights, against hatred, xenophobia and racism." The protest was attended by about one hundred people.
The EU is currently facing a major refugee crisis, with hundreds of thousands of migrants fleeing the war-torn Middle Eastern countries and entering the European continent through various routes. Some European countries oppose the growing number of refugees and close the borders to stop the migrants' inflow.