PRAGUE (Sputnik) – EU interior ministers approved a European Commission redistribution plan last month to relocate an additional 120,000 refugees and asylum seekers to the previously approved 40,000.
"We are not fighting against migrants; we want to resolve the issue of a relationship between a sovereign state and the European Union," Fico said in an interview with RTVS radio.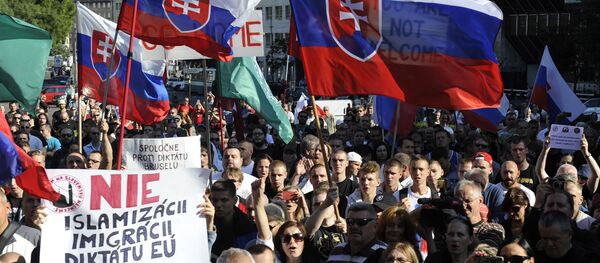 1 October 2015, 16:04 GMT
Slovakia, as well as the Czech Republic, Hungary and Romania, have said they oppose the mandatory redistribution scheme.
On Thursday, Fico announced Bratislava's intention to file a lawsuit against Brussels' refugee quotas with the European Court of Justice in Luxembourg by December 18.
Under the quotas, Slovakia is required to accept 195 refugees from Italy and 631 from Greece, as well as 676 from Hungary. The figure accounts for 1.25 percent of the 160,000 refugees to be distributed across Europe over the next two years.
In the radio interview, Fico reiterated his government's rejection of the refugee settlement quotas and expressed confidence that the 1,502 refugees "will not stay here for a second."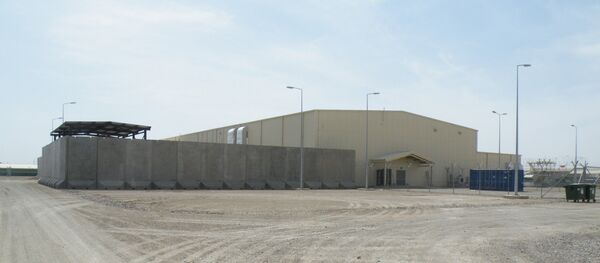 23 September 2015, 21:01 GMT
At the same time, the Slovak premier rejected criticism over the country's lack of solidarity for the refugees and other EU member states. Fico underscored financial and humanitarian assistance provided by his government and said EU-wide issues must be resolved by consensus as opposed to majority votes.
Slovakia has pledged to dispatch 50 of its police officers to Hungary to help protect its southern border from irregular migration.
An estimated 710,000 migrants have been detected by the EU external border protection agency Frontex arriving into Europe in the first nine months of 2015.