MOSCOW (Sputnik) — The Iraqi army and Shiite militia have completely liberated central areas of the Iraqi northern city of Baiji from the control of Islamic State (ISIL) jihadist group militants, militia representative Karim Nouri told Sputnik on Tuesday.
Earlier in October, the Iraqi military reported major successes in the area, and reportedly retook the country's largest oil refinery in Baiji.
The Iraqi Security Forces (ISF) cleared the area and defused all explosive devices planted by the extremists, Nouri said.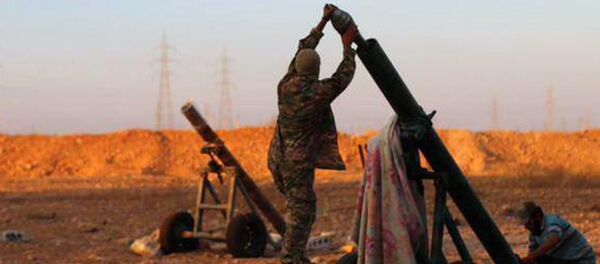 20 October 2015, 19:24 GMT
The ISF are also continuing a large-scale military operation against IS in a number of areas of the country, including the western Anbar province. The Iraqi army is currently in the second phase of a military operation to liberate the central province of Salah ad Din.
Vast territories in Iraq and neighboring Syria have been occupied by the Islamic State (ISIL) militant group, which has proclaimed a caliphate on the land under its control.
ISIL is an extremist Sunni militant group that denounces Shia Muslims, who make up almost 70 percent of the Iraqi population, as heretics. ISIL has carried out numerous terror attacks and committed many human rights atrocities in the country.