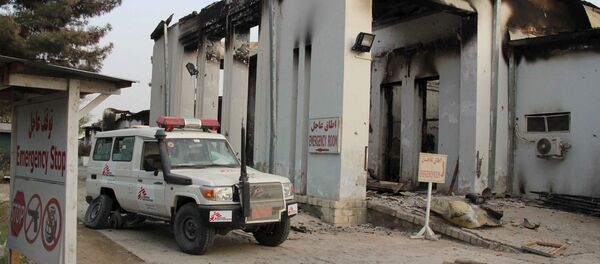 19 October 2015, 16:29 GMT
Pentagon spokesman Captain Jeff Davis said on Monday that the team aboard the tracked vehicle went to the hospital to assess the structural integrity of the building to see if it could be rebuilt.
They were unaware that there were Doctors Without Borders personnel at the hospital and had not contacted the organization about their visit in advance, Davis added.
"They did it…They shouldn't have. They should have coordinated ahead of time, and they're going to make it right and make sure that that gate is repaired," Davis said on Monday as quoted by the Hill.
Davis said the United States would compensate for the damage done to the hospital.
The MSF hospital in Kunduz was hit and partially destroyed by a US aerial attack in the early hours of Saturday, October 3. The US military admitted its airstrike erroneously hit the building, adding that it was carried out to defend US forces on the ground.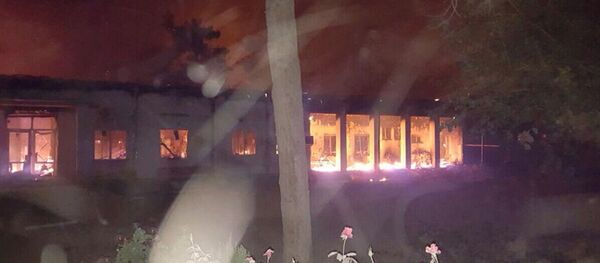 15 October 2015, 19:15 GMT
Later, the United States commander in Afghanistan, General John F. Campbell, stated the airstrike was requested by Afghan forces who had come under Taliban fire. Campbell stated that the attack was "a mistake," saying "We would never intentionally target a protected medical facility."
On October 7, President Barack Obama issued a rare apology. Three investigations have been begun into the incident by NATO, a joint United States-Afghan group and the US Defense Department.
Doctors without Borders has called for an international and independent probe, stating that the armed forces who carried out the airstrike cannot conduct an impartial investigation of their own actions.