The poll by Fight for the Future lists Apple, Google, Twitter and Wikipedia among the 22 companies opposing the legislation, while Comcast, HP, Cisco and Verizon are among the 12 who back or have remained silent on the bill, which critics say would give the government sweeping new powers to spy on Americans in the name of protecting them from hackers.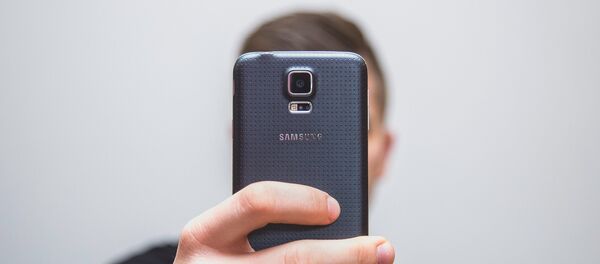 21 October 2015, 11:55 GMT
CISA has both bipartisan support and bipartisan opposition within the Senate, and could come up for a preliminary vote as early as Wednesday.
The bill would allow companies to share their users' information with the Department of Homeland Security, which would share data across "relevant government agencies," presumably including the FBI and the NSA.
But even the DHS has spoken out against CISA, saying it "could sweep away important privacy protections."
Senator Ron Wyden, an Oregon Democrat, criticized the legislation on Tuesday while addressing fellow lawmakers.
20 October 2015, 20:57 GMT
"I heard for days that this bill would have prevented the OPM [Office of Personnel Management] attack," he said. "After technologists reviewed that particular argument, that claim has essentially been withdrawn."
Wyden also addressed his comments to President Barack Obama.
"There is a saying now in the cybersecurity field, Mr. President: If you can't protect it, don't collect it. If more personal consumer information flows to the government without strong protections, my view is that's going to be a prime target for hackers."
Some companies who now oppose the legislation – notably Facebook, Apple and Google – previously lobbied in favor of an earlier version. Few companies that support the current version of the bill have done so publicly.
On Tuesday, Apple said in a statement to the Washington Post that the tech company does not support the current form of the bill.
"The trust of our customers means everything to us and we don't believe security should come at the expense of their privacy."
In regard to those companies who now oppose CISA after once supporting it, Fight for the Future campaign director Evan Greer said:
"I think these companies recognize that this is a supremely unpopular piece of legislation among their users. Internet users have been opposing this kind of legislation for years; I think the Senate should consider that the same users that led revolts against these companies are also voters."