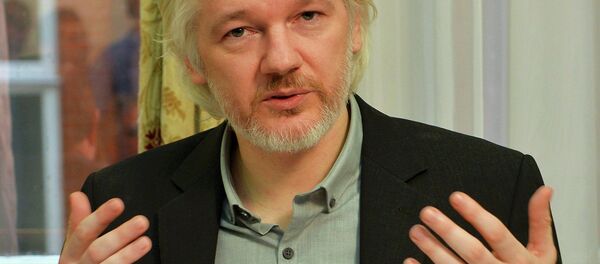 20 October 2015, 15:13 GMT
MOSCOW (Sputnik) — Julian Assange, the founder of WikiLeaks, will meet with his lawyers "in a couple of days" in London to discuss their next steps following the release of correspondence between UK and Swedish public prosecution services, one of Assange's lawyers told Sputnik Wednesday.
On Tuesday, a spokesman for WikiLeaks told Sputnik that the new documents prove that the case against Julian Assange has been politicized and they be the basis for legal action against Sweden.
"We will first have a meeting with Mr. Assange and we will go through the different options and then we will decide what to do," Thomas Olsson said, adding that the meeting could take place "probably in a couple of days."
On Monday, the Italian L'Espresso weekly released documents suggesting that the UK Crown Prosecution Service (CPS) strongly recommended in 2011 that the Swedish prosecutors insist on extraditing Assange to Sweden instead of questioning him in London.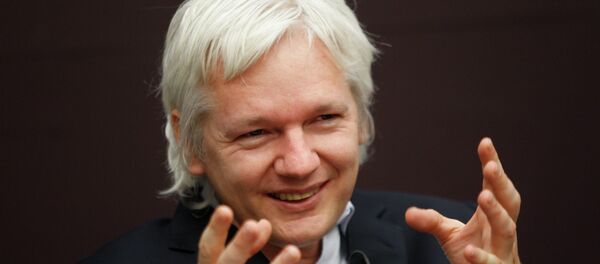 20 October 2015, 15:00 GMT
"It looks like the prosecutors had strategic reasons to abstain from interviewing Mr. Assange," Olsson said.
Assange, a 44-year-old Australian national, has been residing at the Ecuadorian Embassy in London since 2012, fearing extradition to Sweden over rape charges and from there to the United States where he could be tried for espionage.
The WikiLeaks founder argues that Sweden's rape charges are a ploy to extradite him to the United States, where he is wanted for publishing thousands of leaked top-secret military documents and diplomatic cables.
Julian Assange launched the WikiLeaks website in 2006. Since then, the site has released millions of classified diplomatic documents from around the world.