Washington has said it may soon sail warships near Beijing's artificial islands in the area to challenge Chinese claims to the region.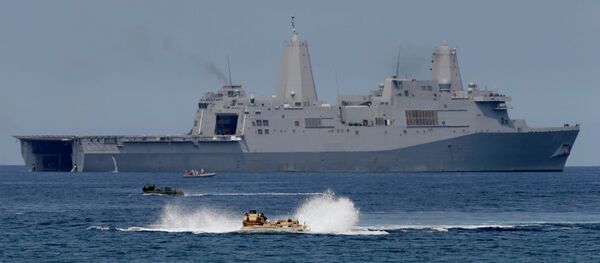 20 October 2015, 16:41 GMT
Beijing has maintained that the islands will primarily serve humanitarian purposes, a claim that has been dismissed by Washington, which suspects they will be used as military outposts.
The United States has called on China to build trust through increased military transparency.
China said it has done precisely that by welcoming 27 US captains to the warship, dubbed Liaoning, according to a Wednesday editorial in the Global Times, a newspaper affiliated with the country's ruling Communist Party.
The tour was "a good step which displays China's sincerity in military exchanges with the US and China's military confidence," it said, but added that Beijing should increase transparency at "its own pace."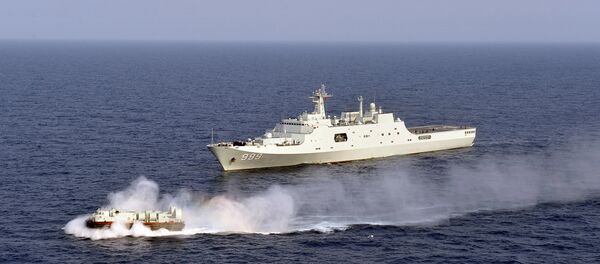 19 October 2015, 10:47 GMT
Participants discussed issues ranging from personnel training to "aircraft carrier development strategy" and joined their colleagues for a ship-board banquet, according to a report on China Military Online, a website affiliated to the People's Liberation Army.
Chinese naval officers visited the United States in February, the article noted, as part of an annual exchange.
Despite disagreements over territorial claims, the United States has been eager to improve relations with China's military, and China has mostly been willing to answer US questions about the Liaoning.
The vessel, commissioned in 2012, is China's first and, to date, only aircraft carrier.