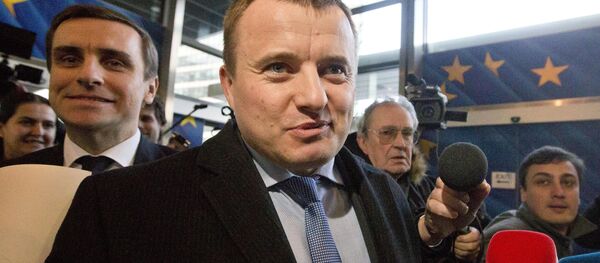 20 October 2015, 10:32 GMT
Russia's alleged refusal to purchase Ukrainian-made railcars and railroad switches has prompted Kiev to file a lawsuit against Russia with the World Trade Organization, Ukrainian media reported.
"The first lawsuit against Russia has been submitted to the WTO in connection with the restrictions that were imposed on the purchase of Ukrainian railcars and switch layouts," Ukrainian Deputy Economic Development Minister Natalya Mykolskaya said.
She claimed that since 2013, Russia has "unjustifiably" been refusing to buy railcars and railroad switches made by the Kryukov carriage-building plant and the Dnepropetrovsk switch-building plant, respectively, among other companies.
According to her, Russia has repeatedly canceled or revoked certificates for these products.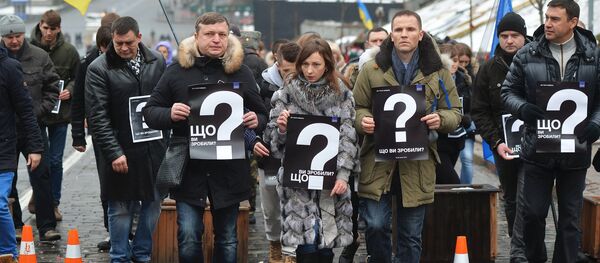 17 October 2015, 14:50 GMT
Mykolskaya also complained that due to the restrictions, Ukraine's railcar and switch exports have fallen from 1.7 billion dollars to 51 million dollars over the past few years. Russia had been Ukraine's primary foreign market for railway stock as both countries share the 1520 gauge railway network originally introduced by the Russian empire and expanded during the Soviet era; aside from the Baltic countries and Finland, all of Ukraine's new partners under the EU-Ukraine Association Agreement use railways with different gauges.
At the moment, Ukraine reportedly hopes to settle a dispute in the course of preliminary consultations in the next 30 days. Earlier, Ukrainian Prime Minister Arseniy Yatsenyuk threatened to file a lawsuit against Russia over its unwillingness to write off Ukraine's debts.