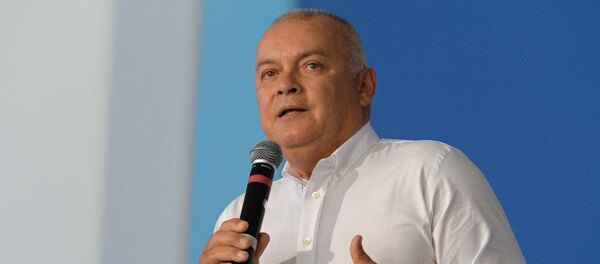 22 October 2015, 19:02 GMT
MOSCOW (Sputnik)
–
During a UN Security Council meeting on the Middle East, US Ambassador to the United Nations Samantha Power made a reference to an analysis by the news agency Reuters of Russian Defense Ministry data that found that in 80 percent of cases Russia's airstrikes in Syria targeted areas not controlled by Islamic State (ISIL) militants.
"[The United States] complain that we do the wrong thing without telling…what in their view would be the right thing to do, and quoting various agencies about, you know, the impact [of] what is going on, I think it's rather strange," Churkin told journalists.
On September 30, Russia launched precision airstrikes against ISIL targets in Syria following a request from Syrian President Bashar Assad. Russia, Iraq, Iran and Syria, created the Baghdad Information Center in late September to coordinate military actions against ISIL. According to Churkin, the United States refused Russia's request to provide Moscow with information about ISIL targets in Syria.
"We are doing it transparently, we're trying to do it responsibly, I have not heard any confirmed reports on civilian casualties," Churkin said. "You know what their [US] military are saying. When there are reports of casualties, they say, 'we cannot confirm that.'"
Since the beginning of the air campaign in Syria, the Russian Aerospace Forces have reportedly carried out some 830 strikes, killing several hundred militants and destroying dozens of command centers, and depots used by the terrorists.
According to the Russian General Staff, the militants have begun to retreat due to the Russian aerial campaign, having lost much of their weaponry and equipment on the contact line with Syrian troops. Russian intelligence drones have increased sorties to track events.