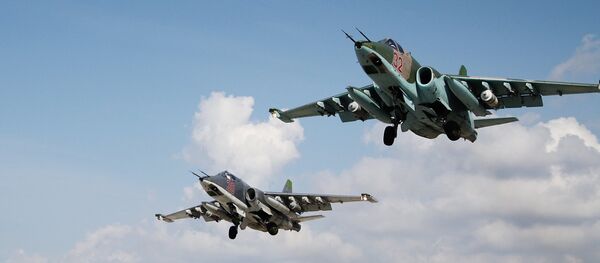 25 October 2015, 07:27 GMT
On Friday, the Austrian capital of Vienna hosted four-party negotiations over Syria which involved the United States, Russia, Saudi Arabia and Turkey. The parties were discussing the internationalization of the Syrian conflict.
The Russian delegation reaffirmed Moscow's support for the legitimate government of Bashar al-Assad. Surprisingly, Jordan agreed to support the Russian airstrikes against ISIL in Syria.
In turn, the US, Turkey and Saudi Arabia once again opposed the Russian policy in the Middle East, according to the report.
On September 30, Moscow launched airstrikes against ISIL positions in Syria in response to the request from Assad. The operation has changed the balance and granted the Russian leader the leading role in the diplomatic game.
As a result, Putin took the initiative which was previously held by Washington. The president publicly supported the initiative to create a major international coalition to fight Islamists in Syria.
Moscow has also intensified contacts with its allies in the Middle East, according to TV5 Monde.
On Friday, Putin held a meeting with an Iranian representative.
"Iran makes a great contribution to the fight against terrorism, including in Syria. Moscow greatly appreciates the cooperation with Tehran, including the coordination center in Baghdad," Putin said.
The cooperation between Russia and Iran in the fight against terrorism has already shown positive results, in comparison to the US-backed initiative, according to the report.
Riyadh and Ankara which fund and support anti-government Syrian rebels have stressed the conflict can be resolved only when Assad resigns. In turn Moscow has insisted that no settlement is possible for Syria without Assad.