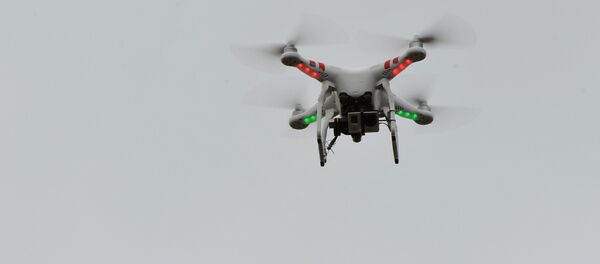 17 September 2015, 15:14 GMT
The bundle contained two hacksaw blades, a mobile phone, a mobile phone battery, a hands-free device, two packages of cigarettes, two packs of cigars, super glue, a 5.3-ounce bag of marijuana, a 0.8 ounce bag of methamphetamine and a bag of heroin weighing less than one gram.
According to officials, it's the first time a drone carrying illicit materials has been flown into an Oklahoma prison.
"I applaud and commend the quick action and diligence on the part of the staff who noticed the UAV that entered the prison grounds," Oklahoma Department of Corrections Director Robert Patton stated.
Though unique to Oklahoma, it's not the first case of an attempted drone contraband delivery to prisons in the other states.
In August, a drone dropped heroin, marijuana and tobacco in an Ohio prison yard, sparking a fight among prisoners trying to grab the contraband.
Last year, a drone carrying phones, tobacco, and marijuana crashed outside of a South Carolina maximum security prison.
The Oklahoma drone incident is under investigation by the Department of Correction's office of the Inspector General, and no arrests have yet been made.