According to Mikhailov, we can all relax and take a deep breath now, as the United States and Moscow aren't going to nuke each other off the face of the earth.
"I think that in the short term, the agreement [INF] will remain in full force, because right now it is beneficial both for Russia and the United States," the expert said.
Mikhailov said that the ongoing accusations coming from both countries against each other come amid the overall deterioration of relations between the two countries. The United States first claimed that Russia violated the treaty in 2008, but real accusations didn't start until 2013, when the political relationship between the two countries began.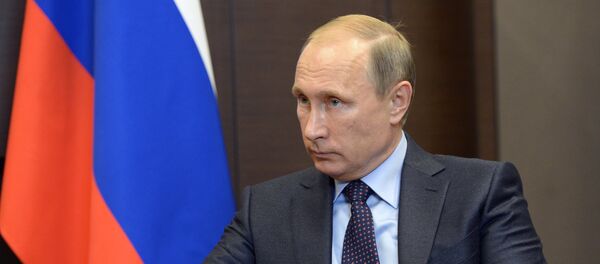 25 October 2015, 13:10 GMT
Therefore, the issue here isn't merely about the actual arms race, but the diplomatic element of a broader political confrontation between Washington and Moscow, Mikhailov explained.
The US side can't clearly formulate their accusations. Within the US government itself different administrative bodies can't even agree among themselves just what exactly Russia is doing wrong and how it's violating the INF treaty. In other words, a lot of hearsay, but no concrete evidence, Mikhailov said.
Both the United States and Russia have levelled mutual accusations that each side has violated the INF Treaty.
The INF Treaty, signed by the United States and the then Soviet Union in 1987, bans nuclear and conventional ground-based cruise and ballistic missiles with a range of 500-5,500 kilometers (300-3,400 miles).