German media publishes one-sided reports about Russia, spreading propaganda lies about the country and its activities in Syria, the journalist wrote.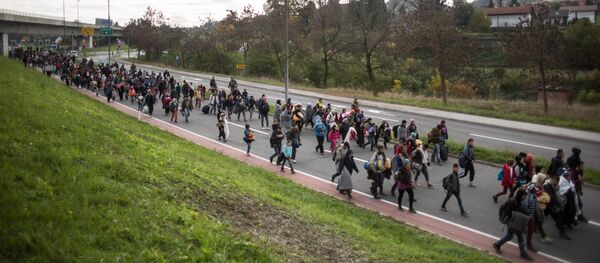 24 October 2015, 15:08 GMT
Recently, some media sources accused Russia of bombing a hospital in Syria without any proof, the author wrote, adding that Western journalists actually rarely make live reports from the spot and come to conclusions sitting in the office.
At the same time, Saarländer argued, more and more videos are being uploaded, documenting successful Russian airstrikes in Syria. Even US generals are praising Russia's armed forces, as the news agency PressTV reported from neighboring Iran.
The US portal "Veterans Today" wrote, citing the Iranian Fars News Agency (FNA), that more than 800,000 refugees from Syria are expected to return to their homeland thanks to the Russian military operation. 
According to the latest data, Russian fighter jets have destroyed 285 ISIL and al-Nusra Front targets in Syria over the past three days. The military operation itself started on September 30 after the Syrian president Bashar Assad had sent Russian authorities an official request.