Goldstein wrote that those foreign policy makers and analysts who are escalating the South China Sea conflict are 'hawks' who assess the situation in a dangerous light and greatly exaggerate China's marginal gains.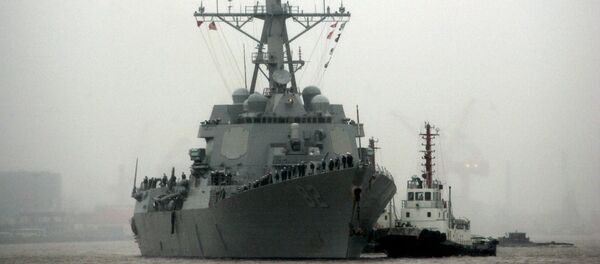 28 October 2015, 08:36 GMT
He said that these people have presented a "binary assessment which is a gross simplification of these situations that will inevitably be confused by the 'fog' of crisis and thus gravely underestimates the potential for escalation to war."
According to him a step in the right direction would be for such 'hawks', to advocate for containment policies. It will be more important for them to be more "candid and recognize that their recommendations carry significant risks, not only of heightened tensions and wasted resources but also of direct armed conflict among nuclear armed superpowers," Goldstein wrote for the National Interest.
He stressed that the critics of his assessment of the situation in the South China Sea have a cryptic way of suggesting that US should contain China.
"I emphatically disagree with that conclusion for all the most obvious reasons (e.g. the risk of armed conflict between nuclear powers, trillions of dollars wasted on militarized rivalry, the imperative to cooperate on climate change and nuclear nonproliferation, etc.)," Goldstein stressed.
He noted that Washington's support of Southeast Asian countries will lead to them to being more assertive and aggressive.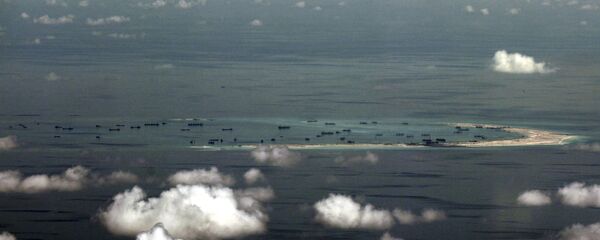 27 October 2015, 18:51 GMT
As to whether Beijing will close the gates to South China Sea maritime trade or otherwise attempt to restrict navigation, Goldstein said that China has enormous interest in keeping the flow of commerce through the South China Sea unhindered.
The point is that the only way to stop China's advance in the South China Sea in its tracks is to threaten the use of force, and, excluding that threat, 'we are mostly reliant on Chinese good will.'
The analyst said that arguably, the Chinese gray-zone initiatives are cleverer as they are less easily condemned since they do not represent an obvious use of force, but rather a veiled threat to employ force.
Goldstein blasted the views of these 'hawks' who suggest such ideas that Beijing is not really serious about the South China Sea situation.
"Perhaps I've misunderstood him, but Vuving seems to me to be saying implicitly: Trust me. Beijing is not really serious. This is just a game of weiqi with no actual risk of military conflict. If Washington is serious, Beijing will back down," Goldstein wrote.
Commenting on this notion, Goldstein said that denying the seriousness of the situation is taking a great risk as the conflict could be "excusable perhaps if China was not a nuclear power with increasingly potent conventional forces to match."
He feels that such an aggressive approach to the South China Sea situation by the US foreign policy makers is not only reckless from a military-strategic point of view, but also starkly ignorant of history.