SIMFEROPOL (Sputnik) — Crimean authorities are preparing for the arrival of foreign delegations from Arab and European countries, including Iraq, Italy and Germany, permanent representative of the Crimean Republic to the president of Russia, Georgy Muradov, said on Wednesday.
"We eagerly await the arrival of a number of delegations. The desire to visit Crimea has already been expressed by representatives of several Arab countries, including the Iraqi representatives, who will possibly come to visit us. In addition, we expect the representatives from a number of EU countries, such as Italy, Germany. I note that German parliamentarians and businessmen began to be much more active than they used to," Muradov told RIA Novosti.
He noted that such visits have not only political, but also economic value. Muradov stressed that Crimea is open to the visits by foreign delegations, including the United States.
Muradov underscored that the head of Crimea, Sergei Aksenov, could pay official visits to foreign countries, adding that the issue is currently under consideration.
Crimea, formerly part of the Soviet Union, voted to secede from Ukraine and rejoin Russia in a March 2014 referendum, with over 96 percent of voters backing the move.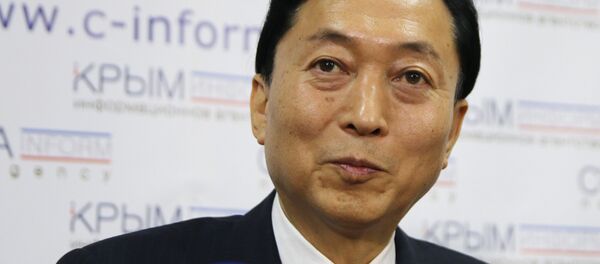 The reunification sparked international attention, with Kiev and a number of Western states labeling the process an annexation and accusing Russia of aggression against Ukraine.
Former Japanese Prime Minister Yukio Hatoyama visited Crimea in March, urging his country to lift its sanctions against Russia and recognize the legality of the Crimean referendum.
In July, a group of French lawmakers, headed by former Minister of Transport and current member of the French National Assembly Thierry Mariani, visited Crimea, followed by former Italian Prime Minister Silvio Berlusconi, in an informal visit to the peninsula in September.
The Italian delegation, as well as Hungary's Jobbik party announced plans to visit Crimea but have not specified when.