MOSCOW (Sputnik) — In a letter to the EU executive body, the German minister said that border controls would remain in place until November 13 and could be "extended for another three months," if the migrant crisis did not significantly ease by that time.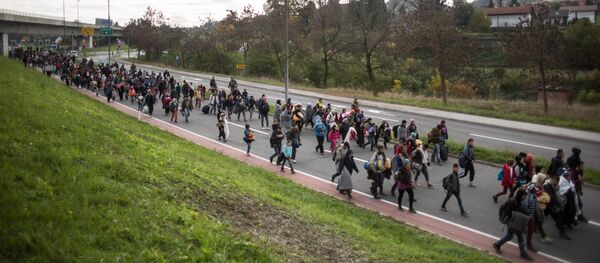 28 October 2015, 19:19 GMT
Germany reintroduced border checks with Austria and the Czech Republic – both members of the EU borderless Schengen Area – on September 13. Large crowds of migrants gathering at German borders prompted Berlin to prolong emergency restrictions until October 31.
Germany expects at least 800,000 refugees, primarily from Syria and Afghanistan, to seek asylum status in the country by the end of the year, although German media has made reports of numbers as high as 1.5 million claims.
Under current Schengen rules, an EU member country is allowed to restrict entry only temporarily. Free travel within the bloc is a fundamental principle of the European Union.