The USS Lassen's patrol on Tuesday has already been called "the most significant US challenge yet to the 12-nautical-mile territorial limits China claims around artificial islands it has built in the Spratly archipelago", according to Reuters.
The move, dubbed Freedom of Navigation Operations (FONOPS), was aimed at "upholding commonsense interpretations of the UN Convention on the Law of the Sea (UNCLOS), and at reassuring America's allies and partners in the region of America's commitment to doing so even-handedly," Scott Cheney-Peters, who is also a surface warfare officer in the US Navy Reserve, wrote in his article for CIMSEC website.
The expert however noted that the move is "unlikely to change the situation unless the Chinese overreact", something he doesn't expect to happen.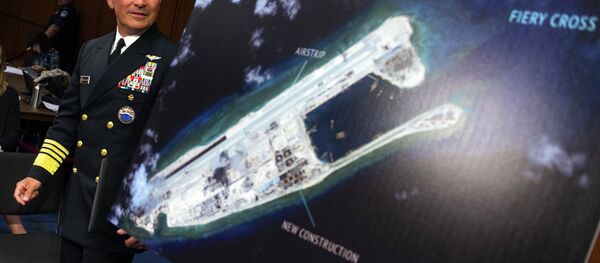 28 October 2015, 20:39 GMT
This doesn't mean that China will do nothing, he added, and their response may consist of one or more approaches.
"Chinese officials have long hinted, even before the FONOPS occurred, that they would use the FONOPS as justification for pre-planned actions, such as potentially declaring an Air Defense Identification Zone over the South China Sea or for the "militarization" of the reclaimed islands. "
"Another possible action is mirroring the supposed provocation of the American FONOPS by attempting to undertake what the Chinese would view as an equal provocation of the United States."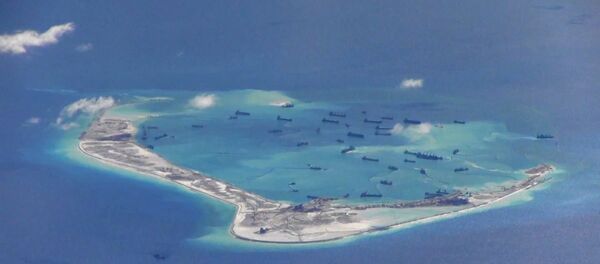 28 October 2015, 18:47 GMT
"Conducting something such as additional transits near Alaska—which has already been raised by Chinese media—is likely, no matter how odd the argument: "You're doing something illegal, but because you're doing it we're going to do it too. And you can't complain because you said it's legal."
Direct responses to further FONOPS are likely to include the shadowing of US naval vessels by Chinese naval vessels, as has already occurred with the Lassen, Cheney-Peters  added, and could further include electronic or physical interference, as indicated by Chinese media.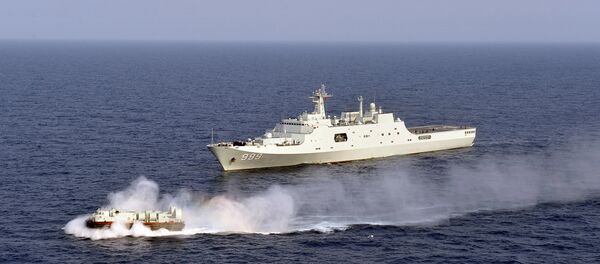 28 October 2015, 13:04 GMT
Both of these routes are much more dangerous and would likely escalate an incident, he stated.
The expert however noted that the US, it appeared,  tries to "prevent surprise from contributing to the risk of an incident — by not only warning of the pending FONOPS, but very specifically identifying which ship would conduct it and where".