WASHINGTON (Sputnik) — The United States did not conduct airstrikes on the Libyan city of Sirte that targeted the Islamic State (ISIL) terrorists, US Defense Department spokesperson Michelle Baldanza told Sputnik on Friday.
"We have seen the media reports, however the reported strikes were not carried out by US Forces," Baldanza said.
On Thursday, unidentified warplanes hit ISIL militants in the south and west of Sirte. It was the second round of airstrikes against the terrorists in October, according to media reports.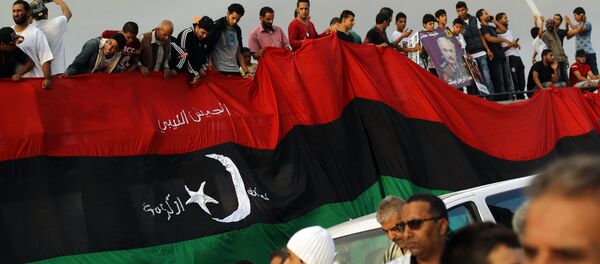 29 October 2015, 19:01 GMT
Libya has been in a state of turmoil since 2011, when the Arab Spring protests led to a civil war and the overthrow of long-time leader Muammar Gaddafi.
There are two rival governments in the county — the Council of Deputies based in Tobruk and the self-proclaimed General National Congress based in Tripoli, which allowed the ISIL to step in the country.
The ISIL, a radical Sunni group, has captured vast areas in Iraq and Syria, proclaiming a caliphate on the land under its control and forcing thousands of people to flee their homes. IS affiliates also operate in North Africa, Yemen, Pakistan and Afghanistan.
The US-led coalition of 65 nations has been conducting airstrikes against the IS since September 2014.
On Tuesday, US Joint Chiefs of Staff Chairman Gen. Joseph Dunford said the United States has not undertaken actions against the IS in Yemen or Libya.