The Law and Justice Party (PiS) is well known for its openly hostile attitude toward Russia, with PiS leader Jaroslaw Kaczynski going so far as to suggest, repeatedly, that Moscow 'assassinated' his brother, who died in a plane crash in Smolensk in 2010.
However, commenting on the elections, which toppled the pro-EU, moderate right Civic Platform-Polish People's Party coalition government and gave the PiS a mandate to form a majority government, Szczerek suggested that the party's nationalist demagogy, despotic 'you are either with us or against us' ideology, and open hostility toward Russia may actually be the best outcome Moscow could realistically expect out of this election cycle.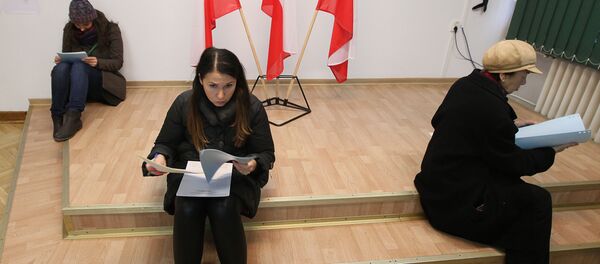 24 October 2015, 13:59 GMT
In his piece, published Thursday on the Polish web portal Wirtualna Polska, Szczerek began by suggesting that doesn't believe that Kaczynski, out of touch with "the modern world and the age in which he happens to live (and, unfortunately, to work)," actually intends "to set Poland up for a severe form of despotism."
"However, intentional or not," the journalist continues, "I believe this is a tragedy which he may bring about…because he is not aware of the consequences of attempting to revive the ethos of the pre-war Polish state, and of interwar concepts of foreign policy, in Europe in the 21st century."
The journalist worries that the PiS government will erode Poland's links with the organizations 'guaranteeing Poland's security,' including the EU and NATO, suggesting that Warsaw is now setting itself up to play "the role of a hysterical loudmouth which allows itself to be provoked like a lowlife who got drunk at a disco, and from whom everyone is subsequently trying to evade, seeking to avoid any unnecessary problems."
Eastern Europe and Its Experience With Democracy
According to Szczerek, the country's problems stem from the fact Poland, and Eastern Europe more broadly, did not invent contemporary democracy, and hence struggle to operate within its confines. 
"It's not something Poles really understand very well," the journalist argues. "We set up the pieces, creating constitutions with the formal separation of powers into three branches, constitutional courts and a multiparty system, but are not really fully aware why we do it. We do not understand democracy, and this is shown by the political practice in our country. We do not use democratic institutions and principles for their intended purpose, but only look for ways to get around them."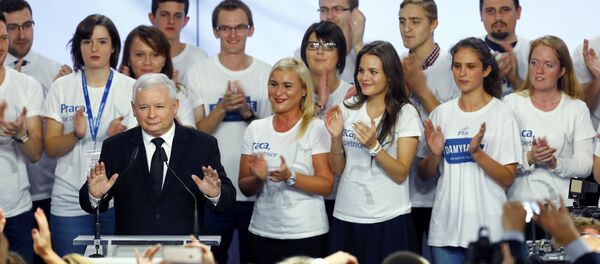 27 October 2015, 14:00 GMT
The journalist suggests that this is a problem all across Eastern Europe, from Hungary to Slovakia to Belarus, Ukraine, and Russia, with Kiev's attempts at democratic reform resulting in a "chaotic dance between oligarchs and swindlers more concerned about the manipulation of public opinion, than a real change in the country." On the whole, Szczerek suggests that "the general trend in our part of Europe is alarming. And the victory of Law and Justice demonstrates," in his view, "that Poland too, unfortunately, has begun to drift in this direction."
Szczerek argues that the PiS "is not a party which appreciates liberalism, or is tolerant of people who hold alternative opinions. It is an organization which classifies everyone as either a supporter or a traitor, and its cooperation with other groups is based on the principle of 'my way or the highway'…Under such conditions, it is difficult to imagine the possibility of maintaining a culture of democratic debate."
Characterizing the PiS as a despotic political force dependent on the "naiveté and fanaticism" of its supporters, the journalist suggests that the party awaits from citizens "only support and obedience," and hence cannot be "the party from which democracy will blossom."
Brussels Stands to Lose, Russia Stands to Gain From PiS Radicalism
As far as Poland's relations with the EU are concerned, Szczerek suggests that infantile political clashes are likely to increase, since the PiS "does not like it when its activities are constrained, whereas the entire basis of the [EU power structure] is about various kinds of authorities interacting to monitor one another's activities."
"Even worse," in the journalist's view, "is the fact that Kaczynski is very beneficial for Russia. Moscow could not have imagined a more favorable scenario. After all, if Putin wants to weaken NATO and the EU, on the basis of the Western Europe – Central Europe [fault line], it's not possible to hit them with anything better than Jaroslaw Kaczynski and his team."
Szczerek notes that this even "includes the tantrums, the howling and screaming at every perceived Russian provocation, positioning their own faces under the spit as it flies through the air, and then rolling around in the dirt as they cry about their humiliation. They provoke and incite, and then rip the hair out of their own heads, while the West looks on, horrified, thinking 'God, there is nothing with this insane bunch that we can possibly agree on.'"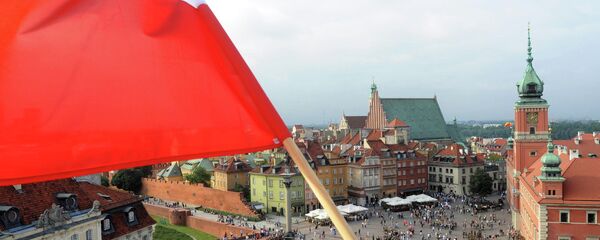 28 October 2015, 12:30 GMT
As far as relations with Russia are concerned, Szczerek notes that Kaczynski is "not looking for real decisions and compromises, but only look to provoke Russia, to get Moscow to play along, counting on God knows what: on a nuclear catastrophe perhaps…After all, the PiS is not counting on Russia turning into a pro-Western democracy which seeks to cooperate with the West. Kaczynski treats even Germany, a country which has experienced a tremendous transformation and become the most responsible country in Europe, with disdain."
According to the liberal journalist, things could end up even worse as far as Poland's pro-EU trajectory is concerned, with Szczerek noting that there may come a day "when it will be said that we have more in common with Moscow than we do with Brussels," given the two countries' perceived similar values, outlooks, views on international affairs, etc. The journalist points to the non-traditional, 'pro-Russian' orientation of anti-liberal, anti-Brussels politicians like Janusz Korwin-Mikke as the "first signs" of such a possible sea change.